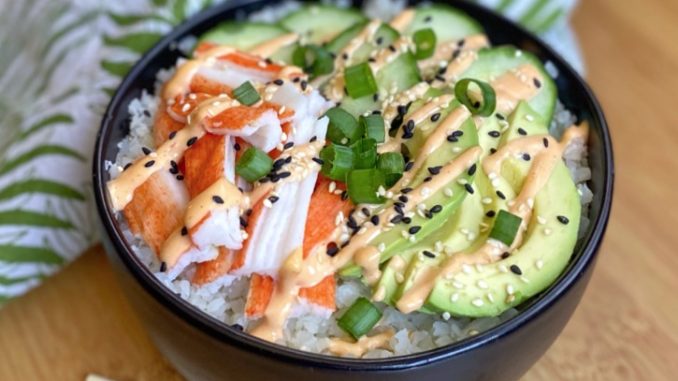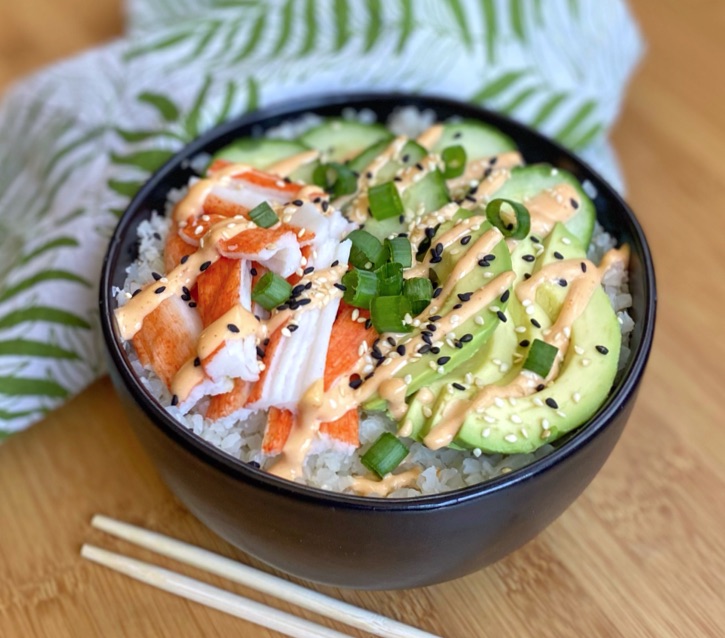 Sushi Bowls Made With Frozen Cauliflower Rice That Are Very Easy to Prepare
The deliciousness of a sushi roll without the trouble of making one. These delicious sushi bowls are ideal for speedy lunches and dinners that are thrown together at the last minute and are simple, healthful, and low in carbohydrate content. In point of fact, you can prepare the cauliflower rice to be frozen in advance, and then use it for dinner preparation throughout the entire week.
There is no need for baking or other forms of cookery! Just add in your preferred sushi components, such as crab meat, avocado, cucumber, and sesame seeds, and you're good to go. The next step is to drizzle the top with a sauce made from a combination of mayonnaise and sriracha, and then you're done.
Because they are delicious even served cold, these keto sushi bowls are an excellent choice for a quick and easy lunch that you can bring with you to work or have whenever you are on the move. In addition to this, they are incredibly nutritious and full of both fibre and protein in every bite.
On weekdays when I don't have a lot of time for lunch preparation, my go-to meal is one of these sushi bowls. They are the ideal portion size for two people, but you can also cook and prepare a few other bags of frozen cauliflower rice so that you may meal prep for the entire week. When you are ready to dine, you can simply mix everything together in a few minutes, and everything will be ready to go.
Not only is this keto lunch meal the easiest one you'll ever make, but these bowls of goodness taste just like the real thing, despite the fact that there is no actual rice in them! I enjoy them more than traditio
nal sushi, although that might be because I can eat them without consuming an excessive amount of carbohydrates.
Low Carb Sushi Bowls (With Frozen Cauliflower Rice)
Are you seeking simple meal prep ideas that you can bring to work for your keto diet? These cold low-carb sushi bowls are ideal for dinners that are thrown together at the last minute, speedy lunches, or any time you're on the move. The quantity produced by this recipe is sufficient only for two people; however, it may easily be doubled to provide lunches for the entire workweek. There is no need for any kind of cooking or baking!
Course: Main
Course
Cuisine: Japanese
Keywords: avocados, cauliflower rice, cucumber, easy, healthy, keto, low carb, meal prep, sushi
Servings: 2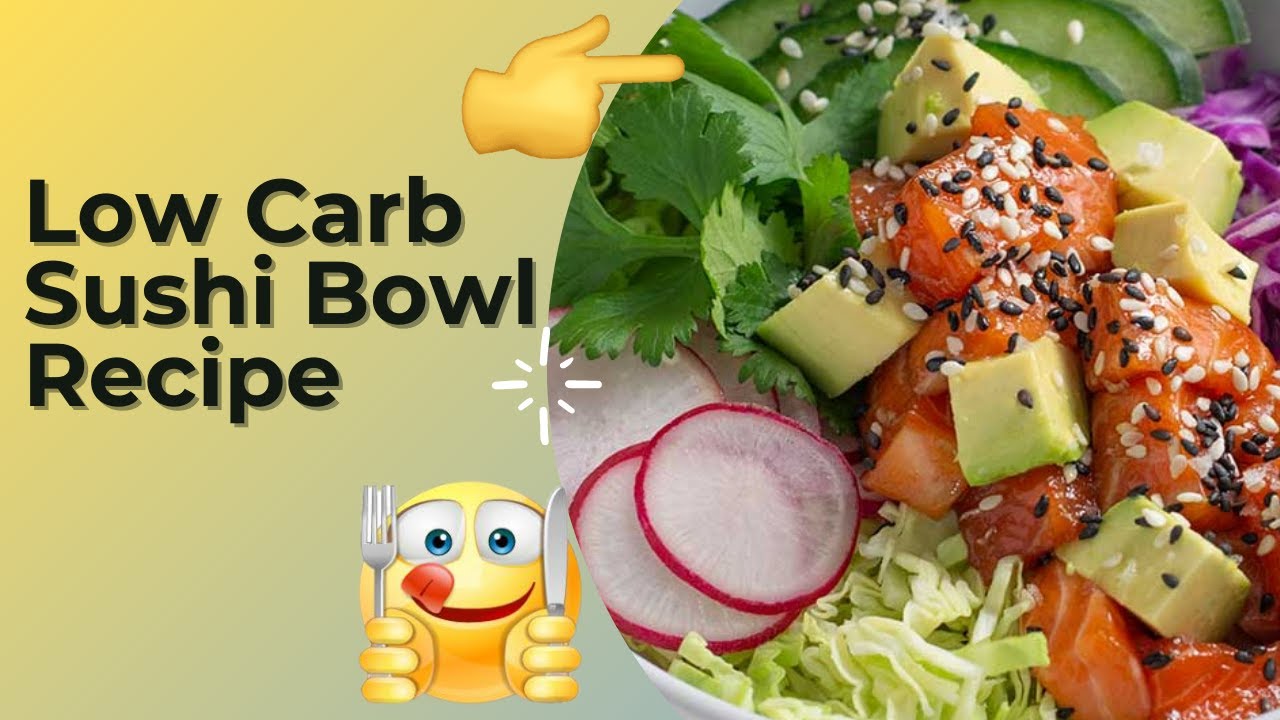 Ingredients
1 (10oz) bag frozen cauliflower rice
1 tbsp seasoned rice vinegar
1 tsp toasted sesame oil
1 avocado (sliced)
1/2 cucumber (sliced)
6oz crab meat
1 nori sheet (shredded)
2 tsp toasted sesame seeds
1 diced green onion
Sriracha Mayo
2 tbsp mayonnaise
2 tsp sriracha sauce
Instructions
After cooking the cauliflower rice in the microwave according to the package directions, mix it with the seasoned rice vinegar and toasted sesame oil, and then set it aside to cool.
Mayonnaise and sriracha sauce should be combined in a separate bowl and stirred together.
The cauliflower rice should be distributed evenly between the two bowls, and then shredded nori should be incorporated into the rice. Spread the crab meat, cucumber, and avocado out in an even layer atop the salad. After you have garnished the dish with green onions and sesame seeds, sprinkle it with the sriracha sauce that you have created.
Because imitation crab meat has a relatively high carb count, I recommend substituting these bowls with real crab meat, cooked shrimp, salmon, or any other leftover seafood you may have. Even the meat can be omitted if that's what the customer prefers. They are equally delicious when prepared as a vegetarian.
Do you want to prepare meals for the week in advance? Simply doubling the recipe, cooking and preparing the cauliflower rice, making the sriracha sauce, and dicing the cucumber is all that is required. When that is finished, the individual parts may be simply assembled in less than a minute when you are ready to eat, or even the night before if you intend on bringing it to work. This can be done in less than a minute if you plan on bringing it to work. You could also use those little packages of seaweed snacks in place of the nori sheet; both of these options appear to give these bowls just the appropriate amount of salt and a flavour reminiscent of sushi.