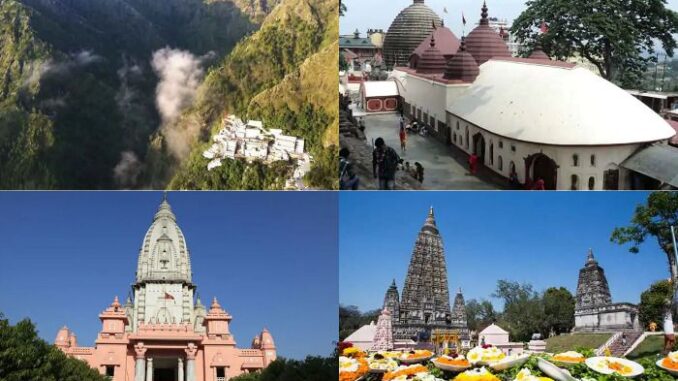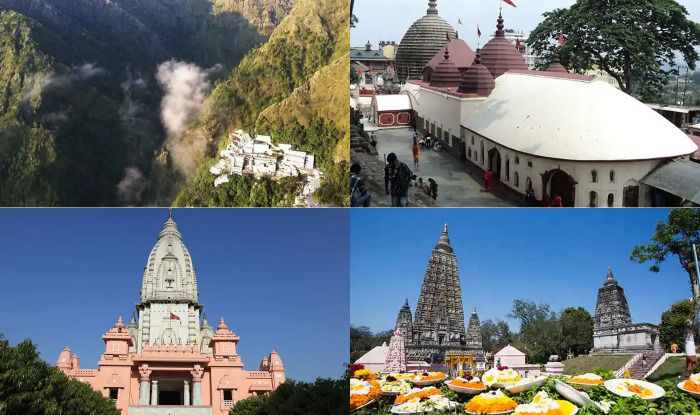 This is the modern, chaotic age of noise, mediocrity and technology and everyone is too busy online.
Virtual reality is fast becoming an integral part of our lives but I must warn you my friend that it isn't as promising as it seems.
Our generation has lost passion, romance and religion. Our thoughts are scattered and we are losing intelligence to momentary virtual getaways.
But this isn't the end of our troubles. Stress is another silent killer that strangles us each day without us even finding out. What's worse is that it's our toxic habits that let us cultivate a culture of stress and toxicity.
But there is an escape. Temples, churches, mosques, shrines have a unique calming effect on our minds.
Believers find it especially helpful to turn to faith and religious wisdom in desperate and stressful times. I
have personally found peace believing that there is a higher power above us.  And that as humans, we shouldn't exactly obsess over the whole who's on the top of the food chain matter.
I was working a 45 hour shift with an advertising agency and my responsibilities involved handling clients, streamlining content and designs for clients, process feedback, acquire clients globally and close contracts with commissioned work.
Just imagine the amount of stress I faced! After all,  I was accountable to the agency, to clients and had to make sure that the creatives in the agency don't feel burned out or demotivated with reworks and edits.
Amidst all that, I had put on my best face, biggest smile and handle unhappy clients day and night. I always felt this pressure that I had to outperform my clients' and bosses' expectations.
It was only 3 years back that I felt strangely unhappy, lost and anxious even after getting the promotion I wanted. For a week, I couldn't make up my mind about what was pestering me but after some friends recommended, I began weekly visits to a Gurudwara. That's when my journey towards mental healing started.
A lot of the people I worked with turned to religion and visited churches, mosques and temples to counter their imbalanced feelings. Now they are reformed believers and enthusiastic professionals.  
If you are considering the path of temples and religious places then ask yourself these questions.
Are you facing a loss of individual and collective identity?

Are you looking for a meaningful retreat or getaway?

Do you feel that you have consumed almost all of your favorite pastimes like movies you enjoyed watching, your favorite music, hobbies you liked, food you enjoyed but they don't quite revive your soul and mind like they used to?

Are you facing a stress challenge?

Are you pessimistic about therapy and anti-stress routines?
Often there comes a point in life when we all feel exhausted. And this isn't ordinary exhaustion but a paralyzing moment when you feel at a loss for creativity, energy and optimism.
Don't confuse this with depression. Working monotonous routines and shallow consumerist habits often foster a culture of apathy which often results in self loathing on realization.
We all are passionate human beings and have larger than life aspirations when studying. But as the reality of working and family life sets in, the passion gets lost. But the mind and soul, they can't thrive on bonuses or filigree jewellery. They demand more and seek depth. We humans need to satiate the curiosities of our minds and strengthen our soul with beliefs.
Gurudwara satsang and mosque namaz callings are strangely cathartic and fulfilling to the soul.
Famous actor Liam Neeson even said that during the shooting of his blockbuster film Taken 2 in Istanbul, he grew used to the regular namaz sounds. He mentioned how therapeutic he found the calls to be and that during the shoot, he grew accustomed to it.
Many religious believers will tell you that their faith always helped them heal their wounded soul and doubting mind.
It's not a matter of being religious but rather a matter of finding serenity in a specific environment. Temples often use special incense that calms the senses and helps relax the mind. The melodic namaz sounds from a mosque help you expand your mind and the cleansing routines at Gurudwaras help restore lost confidence and purity of mind.
If you often feel distressed with work or home anxiety, visit a religious worship place nearby and spend some time there listening to the wise teachings. It won't only soothe your soul but also open a new peaceful dimension for your mind.
Even if you are not religious, try keeping an open mind and just let the environment grasp you wholly. A great start would be the track Inshallah by the famed word music artist Karunesh. J
ust put the track on when you meditate and see how it revives your mind, body and soul.