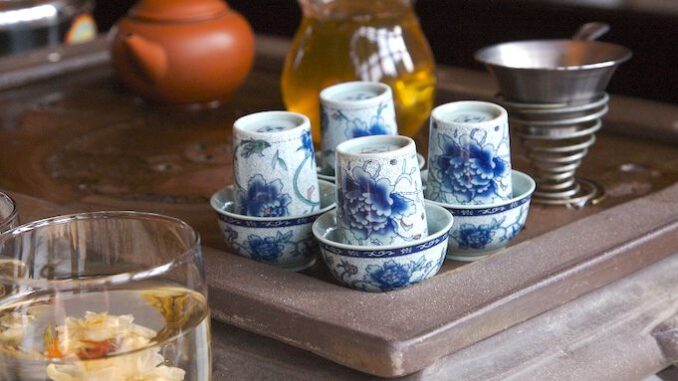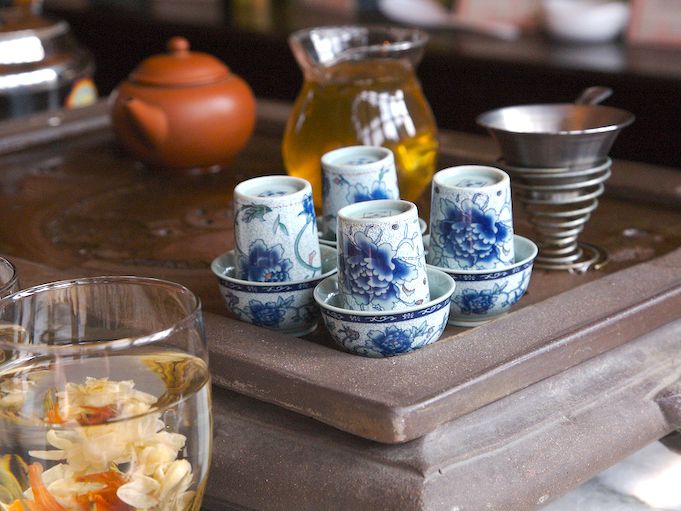 Tea is one of the most relaxing brews being used by the people for so many decades. Due to the ample of benefits that tea holds, an immense hike has been seen every year in its favoritism.
Daily tea consumption helps in dealing with a host of health-related issues like ovarian cancer, lower blood pressure, and reduces stress etc. If any of your friends is a big tea lover, we have a list of gifts for tea drinkers that you can gift them on their birthdays or other special occasions.
6 Gifts for tea lovers
Tea set
Tea-set tops our list when it comes to unique gifts for tea lovers, tea lovers will surely like your gift! You can select any elegant, sleek, flowering tea set with modern art and cups. This can bring a smile on the face of a tea lover, as they will add another set into their kitchen.
You can look forward to any of the holistic tea sets too that will swoon any tea aficionado. Such tea sets include an array of herbs, varieties of eco-certified green tea, pots of tea and much more.
You can check more tea sets on amazon and choose best one gifts for tea drinkers.
2. Tea Infusers
Add little more fun to your friend's day by gifting them adorable little tea infusers! A tea infuser is a device in which loose, dried tea leaves are placed and it is placed in a mug of tea or hot water.
This can be a great addition to the collection of tea lovers. You can find hundreds of option online. They come in various animals shapes too like of a kitty or hippo. All you need to do is fill the infuser animal with your favorite loose-leaf tea, and brew it.
3. Tea drops
These drops are made up of real tea leaves, sugar, and spices. All you need to do is add one or 2 drops of it into boiling water and then stir it for few seconds and your new flavored tea is ready.
This can be a great gifts for tea drinkers and mainly for the office going tea lovers or the one who loves to travel, as these drops are very handy.
There are ample of flavors like Citrus Ginger, Vanilla White, Rose, Sweet Peppermint, and much more. This can also amaze your guests, as they will never know you can make a cup of tea at the drop of a drop.
If you can't find this product in market then try once by ordering from amazon.
4. Novel tea tins
One of the most useful and elegant looking gifts is the novel tea tins that are like a book in shape and hide tea inside it.
Once you are done with the delicious tea inside it, you can fill it with more tea or can use it for some other store keeping purposes. This is a two in one gift. If your friend is fond of literature, this gift would be best for him.
You can check more about this product on amazon.
5. Tea strainer
We all have tea strainers at home but they aren't perfect sometimes. They are either very loose or very tight and can be a headache for the tea lovers.
So you can also gift a steel tea strainer with the finest mesh so that not even the finest particles get into your brew. There are many brands selling beautiful looking tea strainers that are large enough to expand the leaves to their full potential and can easily slide over the standard sized teacups.
6. Tea plants
What could be better for a tea lover to grow the tea himself? Even they brewed ample of tea flavors; they wouldn't have grown anything yet.
There are many tea plant kits available on amazon that help one to grow the herbal tea plants at their own home. You can find the detailed instructions to make sure everything goes smoothly.
Not only this, there are ample of things that you can choose as gifts for tea lovers buddy incusing the customized t-shirts printing some tea stuff or customized pillow covers etc. With these gifts, show them that you care about them and their health.  So hurry up and make your friend's birthday more special with these unique gifts.