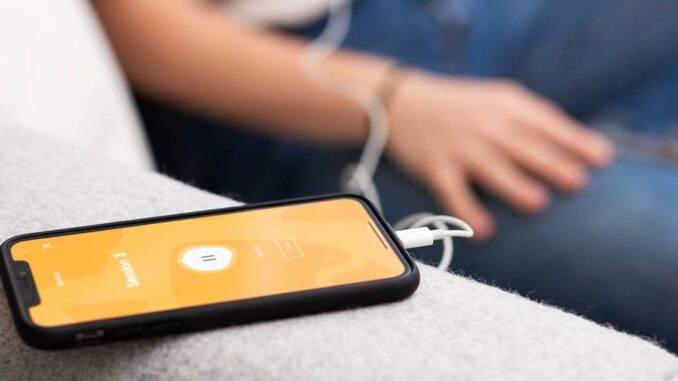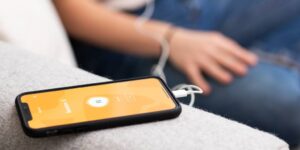 Have you taken a healthy lifestyle as a new resolution in this year 2018? Here we come to help you with our most researched and tried best meditation app to keep you growing healthier and maintaining the right balance of meditation in your life.
A number of researches have proved that meditation can reduce the anxiety, helps to maintain the blood pressure level, helps you to tackle the problem of insomnia, and helps you deal chronic pain management and much more.
We know that building a proper meditation habit is not so easy, if you have tried it, you probably know it. These meditation apps would help you to chill out this year 2018.These apps are designed in such a way that everyone be it a newbie or a skeptic; an Android user or an iPhone user can utilize it their own way.
If you would like to utilize the number of benefits that proper meditation has to offer you, here are the best free mediation apps you can follow:
Free and best meditation app
Insight Timer
Insight Timer is rated as the best free meditation app on both Android and iOS stores with almost 3 million meditators and the more free features are provided than any other meditation app. This app helps you deal with sleeping problems, anxiety and relieving stress.
Special features:
Totally free 8000 guided meditation programs are available
Almost 1000 music tracks are available absolutely free to keep your mind relax
This app feature 5000 discussion groups help you deal your query and sharing experience regarding meditation.
More than 1600 meditation teachers are available to experience the maximum from the meditation.
Stats and milestones are available to track your progress.
Device synchronization facility available
2. Calm- Meditate, Sleep, Relax
Calm can be considered as a complete package that can help you to continue your meditation practice in a proper way. Apple also declared it as their best meditation app of the year 2017. It consists of various meditation programs having the session of a range from 3 to 25 minutes long. Thus you can choose accordingly that fits your daily hectic life.
Here, Meditation sessions are categorized according to the specific issues to be resolved like anxiety, concentration power, relationships, insomnia etc.
Special features:
Calm' 80+ adult bedtime stories can help you to deal with insomnia
30+ nature sounds are available that can help you relax while meditating. You can turn on your nature sounds such as waterfall sound, birds chirping etc. and get relax.
New Master classes are added to this app every month that feature world-renowned meditation experts.
10-minute daily program is added to keep you relax whole day.
You can track your progress with daily streaks and the time you are spending daily with mediation.
Playable on both iOS and Android devices.
 3. Headspace: Meditation and Mindfulness
Headspace is such meditation app using which you can relieve the stress and get the most out of a day.
This app will help you to train your brain to live a healthier and happier life. Various packages are available with this pack to deal with the problem of concentration in kids or adults, managing anxiety, and the most important one it helps you fighting cancer.
Using this app, you can add your friends also to meditate with you. This app brings a lot of kids with guided meditation and mindfulness program that help them to be kind, calm and focused.
Special features:
100+ guided meditation programs are available to help you sleep, concentrate and exercise.
"Mindful Moments" available in this app helps to keep you lively whole day.
Mini-meditation programs of the 2-3 minute are available for quick relief
SOS sessions are available to deal with anxiety and panic situations.
Mindful training are available that feature world-famous experts
4. Stop, Breathe and Think: Meditate 
Want to meditate with a large community of more than 3 million people? This 2017 Webby People's Voice Award-winning meditation app helps you to deal with your anxiety and stress. Featured with more than 55 tailored meditation programs, this app allows you to check your emotions before and after the meditation.
The killer feature of this app is that it will ask you to check yourself before meditating and accordingly offer meditation programs according to the present state of your mind.
Special Features:
Lots of activities including more than 30 free activities, and more than 70 premium activities are available regarding meditation, yoga, and acupressure.
Customisable meditation and breathing timer are available with the choices of the number of chimes and soundscapes.
Daily feed with useful tips and inspiration is available
Using this app, you can track your mood and meditation progress
Allows sharing with your near and dear ones.

5. Smiling Mind
Smiling Mind is a non-profit organization that is working tirelessly to make meditation and mindfulness programs accessible to all.  The main goal of this totally free app is to achieve more mindfulness meditation during Australian National Curriculum by 2020.
Special features:
Easy to use app
Guided meditation session to help you deal with loss, anxiety, sleeping disorders and most importantly your daily stress.
Buddhify: mindful meditation
The best meditation app to bring more calm, more clarity to your life. Featured with easy-to-follow meditation programs, this app helps you deal with all types of issues be it anxiety, sleeping problems, your daily stress and much more. This app features user-friendly interface and the number of motivational programs by experts.
Special Features:
More than 80 custom and guided meditation programs
You can easily track your progress
7. 10% happier: Meditation Daily
Specially designed for meditation skeptics, this app comes with the number of audio meditations that helps to cope up with your anxiety and daily stress and to keep you healthier and happier.
Special Features:
Free 7 introductory meditation course
Family sharing feature, up to six members of a family can share this app.
Special training programs to keep your mind more productive, happier and less stressed
New meditation course with the world- known Joseph Goldstein
Daily new content to keep you excited about meditation
Quick mediation programs are available that could help in your busy schedule
8. Aura
Aura provides the best solution to reduce your daily stress and enhance the positivity in your daily life using its 3-minute meditation program. This AI-driven mindfulness meditation app provides short and effective exercises to make your life happier and healthier.
Special features:
3 minute guided meditation exercise helps to relieve stress and anxiety
Provide daily reminders for meditation and mindful breathers
Integrated with Apple Health
You can easily track your mood and progress with this app.
Hope this best meditation apps help you in meditation work and you get benefit of it.