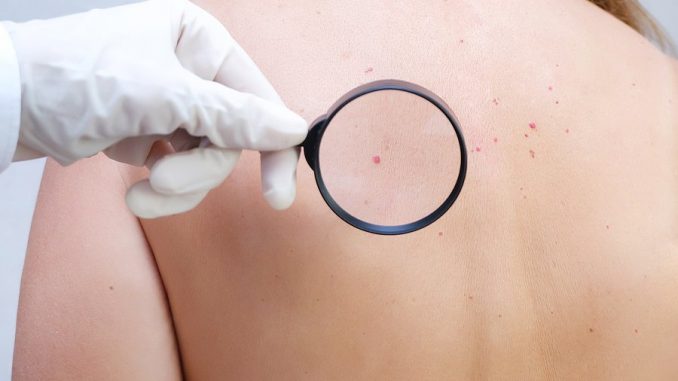 When it comes to healthcare, Google is making history by unveiling an AI-powered tool that will allow users to diagnose a slew of skin disorders on their own.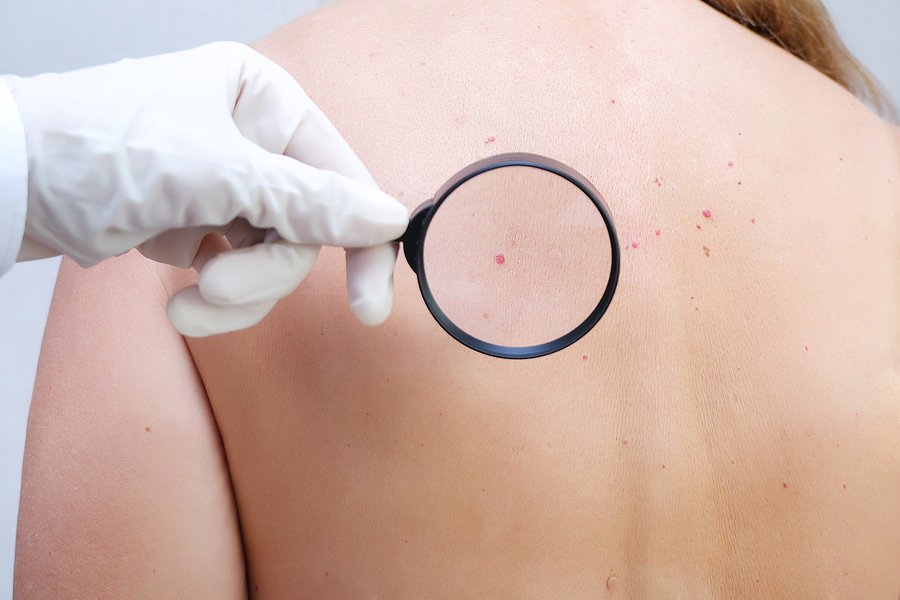 For the first time, Derm Assist will be available to the almost 2 billion individuals worldwide who suffer from skin disorders ranging from acne to melanoma. Derm Assist will debut in Europe later this year.
After signing onto their Google accounts and uploading photographs of their medical issues via the Derm Assist website, users will be asked to describe their symptoms.
Data is then analyzed and a list of possible matching circumstances is generated using artificial intelligence (AI). All Google users will be able to access the service for free.
According to Google, this tool isn't meant to diagnose anything; rather, it's meant to present you with reliable information so you can make an informed decision about your next step.
For the company, the healthcare industry has long been ready for disruption by cutting-edge artificial intelligence, which it has been working on for three years. Competitors such as Amazon and Microsoft are also making moves into the healthcare industry by creating services for customers, doctors, and pharmaceutical firms.
Since so many people suffer from skin disorders, dermatology was a logical initial choice for AI-driven healthcare at Google. According to Google, people only correctly diagnose their own skin, nail, and hair disorders about 13% of the time when using Google searches.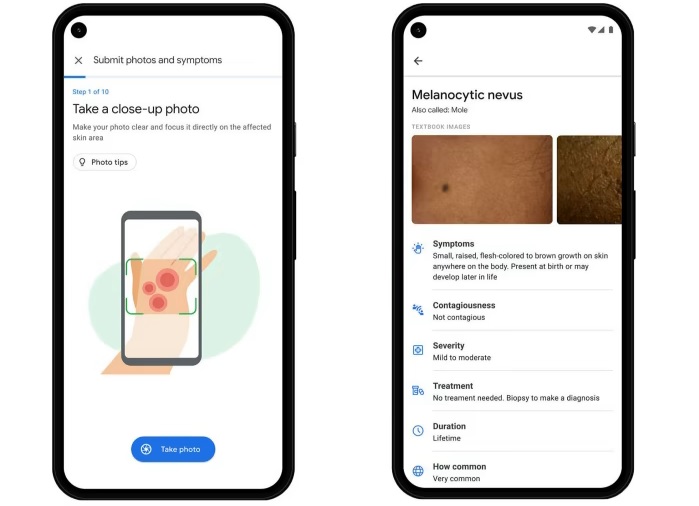 Skin diseases are a huge global burden, and individuals are turning to Google for answers to their skin-related questions. Dr. Peggy Bui, the product manager for Google Health and an internal medicine specialist at UC San Francisco, said that most cases can be treated, but there aren't enough dermatologists for half of the world's people.
More than 16,000 dermatology cases were used to build the Derm Assist machine learning algorithm. Research from last year found that the tool was just as good at diagnosing skin disorders as board-certified dermatologists in the United States.
Human dermatologists review some of the information presented to users. More warnings tell users to go to the hospital right away if they have any worrying symptoms, like trouble breathing.
According to a new study published in JAMA Network Open, AI can help non-specialists, such as GPs and nurse practitioners, correctly diagnose skin disorders.
In the peer-reviewed research, "Our findings show that AI can enhance the ability of [generalist doctors and nurses]… to diagnose and triage skin disorders more efficiently," they wrote. If non-referred cases can be diagnosed more accurately, it could have huge effects on health care systems.
Eric Topol, Professor of molecular medicine at Scripps Research Institute, said: "This was inevitable because it was the first large deep-learning AI use case in medicine with some evidence of success in 2017."
The algorithm was created to be cautious in its decision-making in order to avoid missing cases of skin cancer caused by false negatives. For worrisome or frightening situations in particular, Dr. Bui says, "We wanted to optimise this for high sensitivity."
Because of privacy concerns, it was made clear that Google would not use uploaded photos to target ads and would only save them if users gave explicit permission for Derm Assist to further train on their health data.
Data can be saved, deleted, or donated for research by users, according to Dr. Bui. Algorithms can only become better with more data, therefore we're hoping to inspire people to donate. " In addition to the data that was given, we want to get more data sets from other places to make the model stronger.