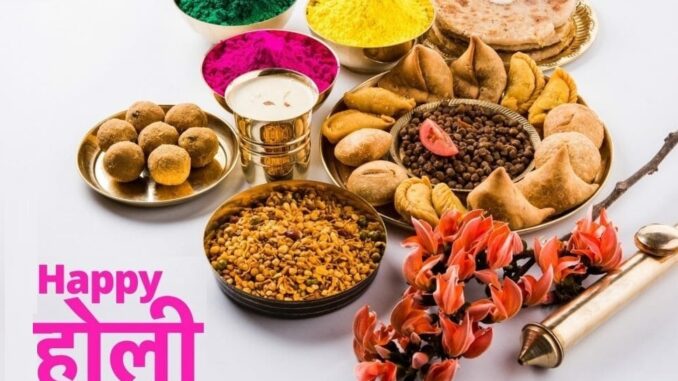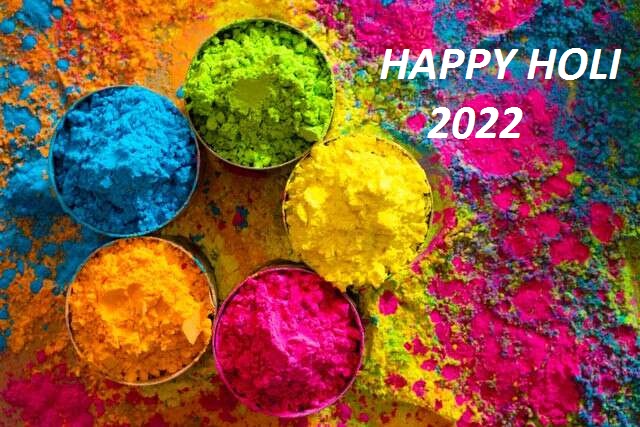 Holi is one of our favourite celebrations, and like any Indian festival, it comes with its trademark treats, including coloured powder, water cannons, singing, dancing, and unending talk.
Isn't it true that Indians enjoy festivals? Festivities are the perfect opportunity for us to spend time with our loved ones and eat a variety of dishes! As a result, we look forward to the approach of spring with great anticipation. Holi, one of India's most popular celebrations, comes with the arrival of spring. People in white outfits are primed and ready to take in the sights and sounds of the world. The colours of the world are all around you, whether they're red, blue, green, or yellow. But here's an opinion that isn't popular. As there are many methods to celebrate Holi, not everyone enjoys donning brightly coloured clothing. Let's not pass any judgement on that. Instead, let's celebrate the one thing that everyone looks forward to. And then there's the Holi cuisine, which is unique to the festival.
There are so many Holi-themed recipes to choose from. They can also vary from state to state, much like the various methods in which people celebrate Holi in different parts of the country. This is a good time to compile some traditional Holi sweet treats and snacks that you can make and eat in honour of the upcoming festival.
Puran Poli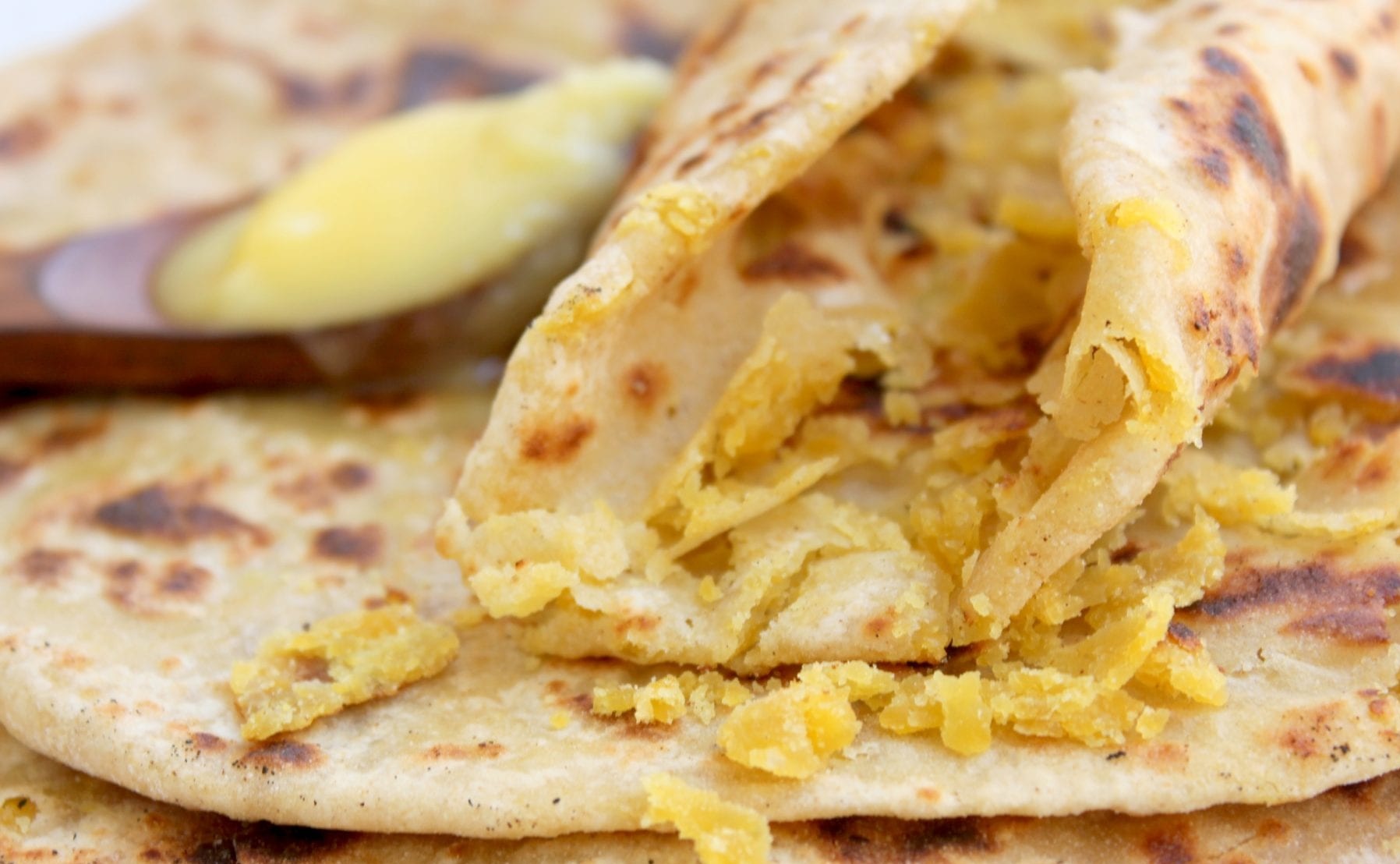 In the states of Maharashtra and Karnataka, this is a popular meal. In its most basic form, it is an Indian bread stuffed with savoury filling and cooked. Prepare the bread by making a simple flour dough. Proceed to the next step, which is making the stuffing. What you'll need is here. Chana dal, sugar, or jaggery, soaked in water! Slightly roast the paste you've made from the ingredients. When you're done stuffing the dough, roll it out, fry it in a little oil or ghee and eat with milk, you can't believe it's too yummy. Puran poli is ready for eating!
Gujiya
Gujiyas embellished in silver varq are the perfect way to celebrate Holi. Fillings include nuts and raisins, as well as khoya, which is made from ground almonds. This is one of the heavier treats on a Holi spread. In recent years, new varieties of gujiyas have appeared on the market, such as low-sugar gujiyas and chocolate gujis.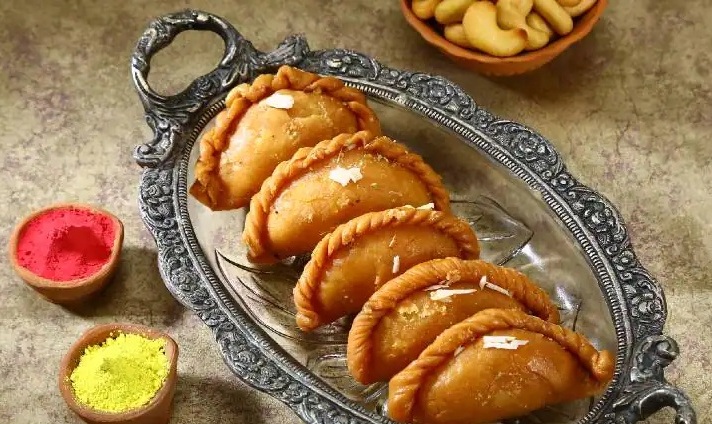 They're simple to make at home. A basic flour and water dough must first be prepared. Make a coconut, sugar or jaggery, dry fruit, and cardamom-flavored filling next. Make little circles out of the dough and fill them with the stuffing. Then, shape them as desired. Deep-frying or baking is now all that's required to enjoy these delicious treats. Yummy gujiyas are ready to be served!
Murukku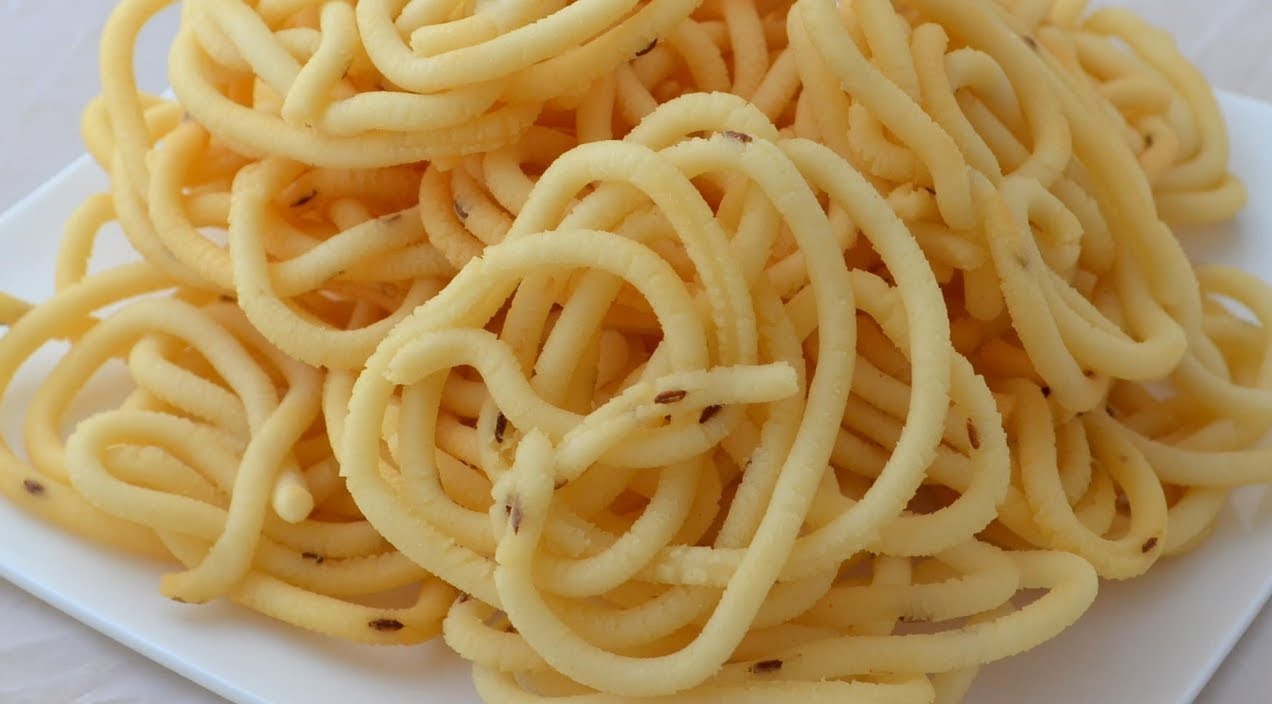 Ending on a sweet note is always a good idea, according to some. But that's not what we're going to do here. All of the delicious desserts have been featured, therefore we're looking for something savoury. Because of this, the final traditional Holi dish on our list is murukku, a savoury snack. It is a Tamil term that means "twisted" when translated into English. The twisty shape of this snack gave it its name. Making it isn't difficult at all. All you have to do is combine urad dal, chilli powder, carom seeds, asafetida, and salt to form a dough. Murukku makers are readily accessible in the market when it comes to shaping the dough. You may either purchase a murukku maker or simply use a piping bag to create your murukkus. Then, using a piping bag or a murukku machine, create jalebis-style rounds out of the dough and fry them till golden. Eat as many murukku as you like when they've had a chance to cool down.
Read Also: The Health Benefits of Regular Water Intake by Human Being
Thandai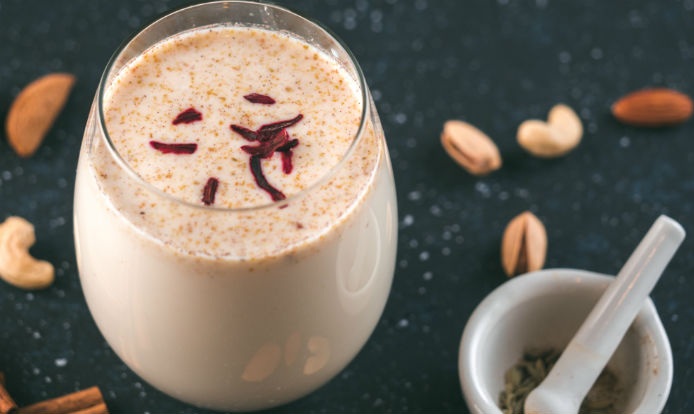 Holi isn't just a time for oily food; it's a time to indulge in some equally greasy libations. A favourite of both youngsters and adults alike, Thandai or you can say bhang which is demanding as well as the mainstay of the Mahashivratri Mahotsav and Holi celebration. Indulge your senses with this milky mixture of nuts and aromatic spices! Make your own at home using this delectable recipe.
Barfi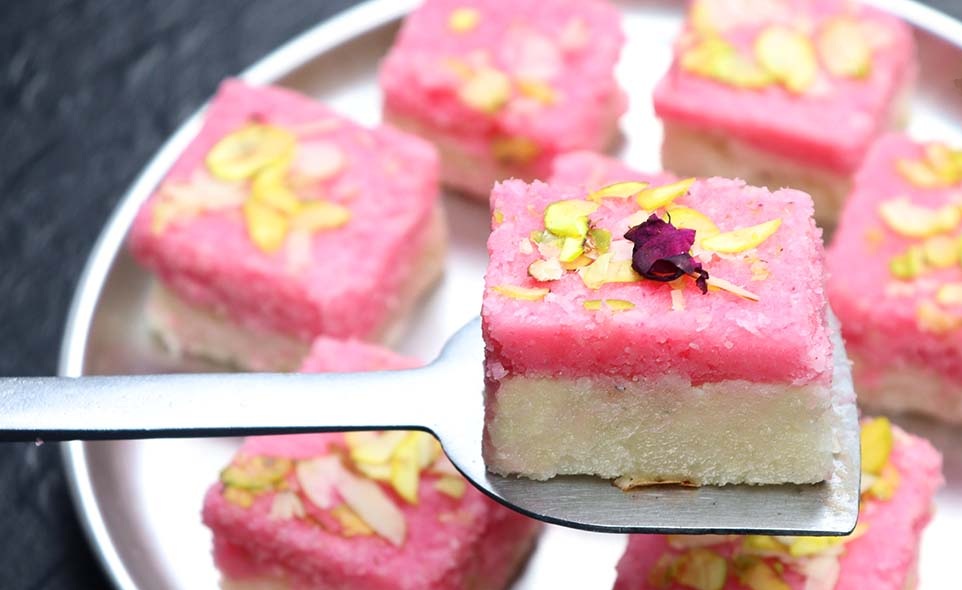 There are endless possibilities when it comes to barfi, which is why we use the term. Dry fruits and condensed milk can be used to make barfi. Even if you dislike dried fruits, there's no need to fret. Whether it's coconut barfi or besan barfi, they can save the day. Barfi can be made with any combination of ingredients, including carrots, chocolate, and condensed milk. The following is our recommendation for this Holi. Kaju barfi, of course! Combine all ingredients and mix well. Cut the paste into barfis after roasting it with sugar on low heat.
Malpua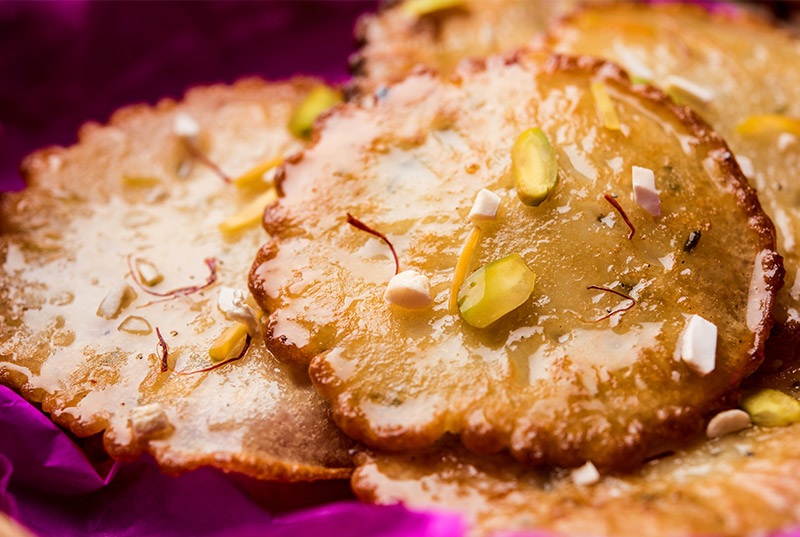 Historians believe Malpua is the oldest dessert in the subcontinent, dating back to the 13th century. Fried in desi ghee, the pancake-like dish is steeped in sugar syrup. It's also a great idea to pair your malpuas with silky rabdi for a complete meal.
Dahi Bhalla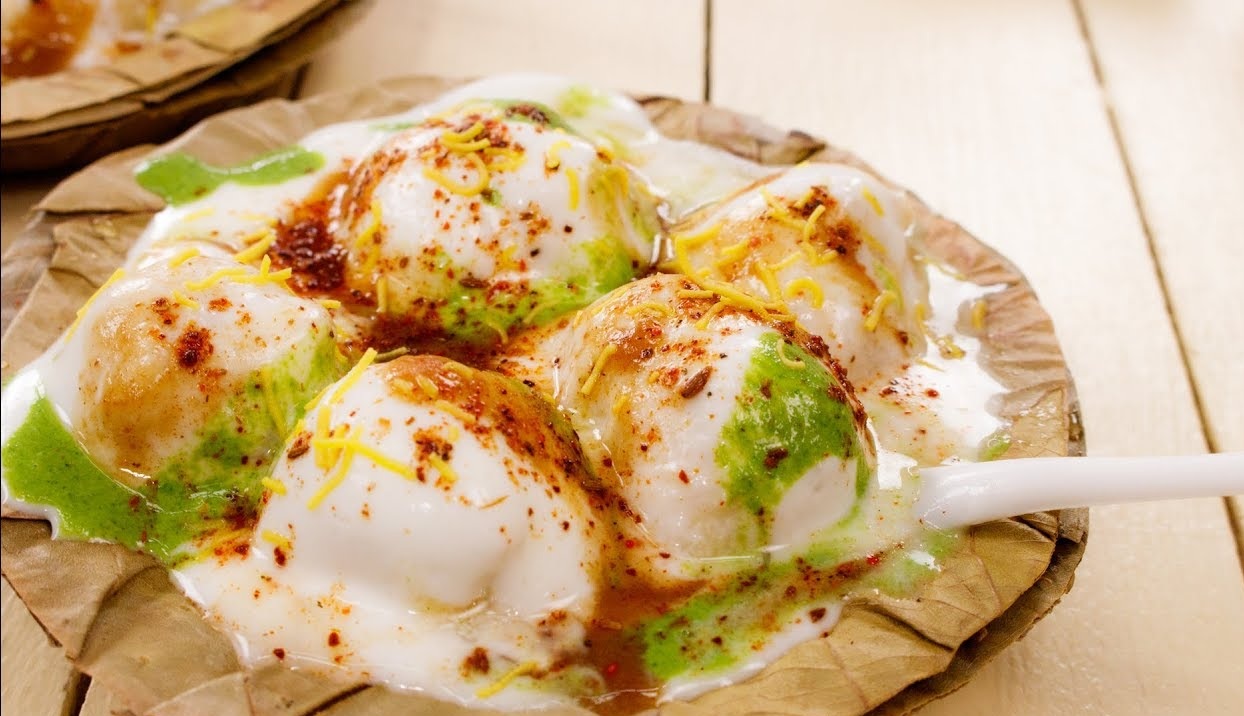 Holi celebrations in the North are known for their tangy chaat dishes. Dahi bhalla, a dish of bhallas soaked in yoghurt and spices, is something we'll eat all day long. Aren't you of the same opinion?
Do this if you're a foodie who gets spoiled during Holi celebrations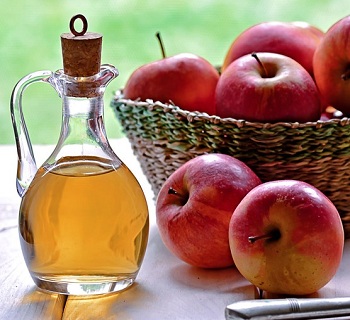 There's an ingredient in apple vinegar called pectin that's incredibly help
ful in alleviating stomach cramps and gas. Motion problems benefit greatly from it as well. Aside from that, the acidic nature of apple vinegar helps to clear up stomach issues.
Holi is a time for fun and celebration, so remember to keep yourself safe and healthy.
Have a Colourful Holi!