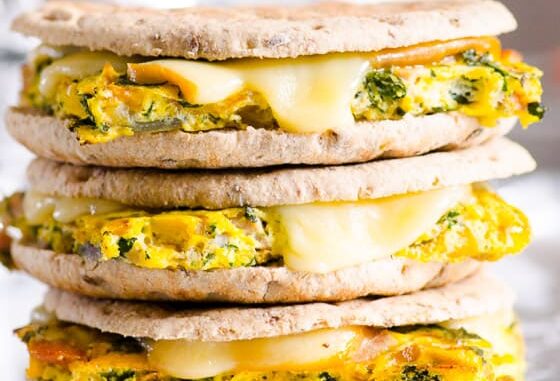 Many people skip breakfast and the simple reason is …either late for work or lazy 🙂
No time for cooking or eating breakfast early in the morning? Then you need a motivational dose of trivia and facts to push you into the kitchen for preparing healthy breakfast recipes.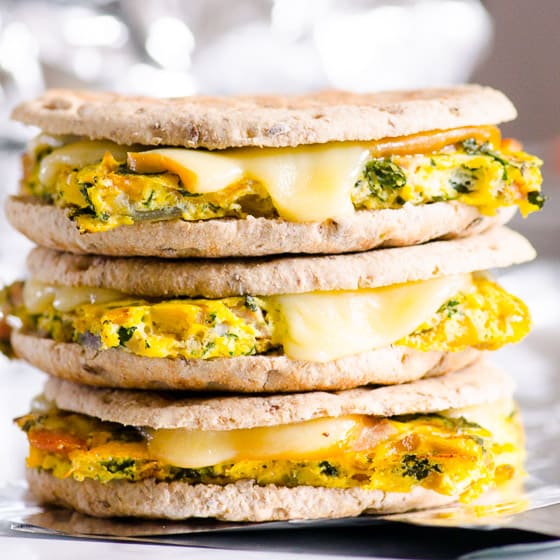 Why breakfast is the backbone of strength, stamina, and endurance during the 24 hours of a day? Let's check here…
Starting your day with a nutritious protein-rich breakfast kick starts your metabolism from waking hour one and helps you in avoiding snacking habits later on in the day.
Healthy breakfast ideas result in stable blood sugar levels. Wholesome breakfast improves cognitive ability, enhances memory, and elongates your attention span.
Parents who inculcate healthy breakfast ideas in their families save their kids from chronic ailments such as diabetes type 2 and heart diseases in the later stages of their lives.
Avoid those temptations for street food or unhealthy snacks for the whole day.
Including wholesome grains such as oats, brown rice, or barley as breakfast choices give a new life to the healthy bacteria in your gut.
Let's have a look at the traditional and easy breakfast ideas which are high
on nutrition, low on calories, and fits your budget
1. Oats Idli
Idli strikes the perfect balance between high nutrition and low calories. Oats are power-packed with vitamins, minerals and proteins to charge you for outdoor errands. Idlis are easy on the tummy and on your calorie intake. Just  40 minutes of cooking tags it to the easy breakfast idea category.
All that you need is a cup of urad dal and chana dal with seasonal vegetables for garnishing. A bowl of oats idli gives 680 calories, 77.5g carbohydrates, and 15.1 grams of protein.
2. Methi ka Thepla
Can you talk about Gujarati cuisine without thepla, which forms an indispensable part of the world famous Gujarati thali.
Methi ka Thepla is even more special partly due to its high protein content and partly due to its unique taste which adds colour to your mundane mornings. All that you need is  flour kneaded batter with some  Ginger, Chili's, Herbs and yoghurts. Even this recipe gets ready in 30 to 40 minutes.
3. Moong Dal Ka Cheela
Another relatively easy breakfast idea Moong Dal ka Cheela which gets ready in less than half an hour. For an expert cook it takes 10 to 20 minutes.
Lentils and cheese are super nutritious foods stuffed with  vitamins, minerals and quality veg proteins. It is also light on the stomach and easy to digest. The ingredients needed for these healthy breakfast idea is moong dal, paneer pieces, chopped capsicum and cabbage. Cashew nuts serve as a perfect topping before serving the dish on the plate.
4. Misal Pav
Foodies who can manage some extra calories and a strong dose of spices at the breakfast table can choose Misal Pav as their early morning meal.
This traditional Maharashtrian recipe has become popular throughout the country thanks to the rich mix of vegetables and super tasty gravy which should force you to lick your fingers at the breakfast table. The only drawback in the misal pav option is that it takes a longer time than other breakfast ideas and you must have at least 1 hour of spare time if you choose this option.
5. Sali Par Edu
Sali Par Edu is the go to option for those who swear by the name of eggs and just cannot live without it. As we all know that Eggs are super rich in protein which means no shortage of power and nutrition in your meal.
Though it is high in calories, this meal is easy to cook and can be prepared in a short span of time. All that you need is a couple of eggs and grated boiled potatoes to serve as a topping for this wholesome and easy breakfast idea .  Trust me, this Parsi breakfast could be your key to a healthy
and fit future.
6. Suji Upma
Suji Upma has been an household name in South Indian families for ages. The best part about this healthy breakfast recipe is that Suji Upma gives you the liberty to choose your own garnishing according to your body needs and your budget. Undoubtedly it is one of the easiest to prepare sans exerting additional pressure on your digestive system. All that you need is Suji, some good vegetables and some cashew nuts, Almonds for  garnishing.
7. Vermicelli
Yummy Vermicelli is the eternal allrounder in any given kitchen because of the variety in its uses and adaptability to sweet and salty  flavours. Surely a healthy breakfast idea involving the use of minimum ingredients and gets ready in a span of 10 to 15 minutes. To charge up on to the nutrition quotient, you can add a serving of peanuts and cashew nuts for protein needs. It is especially suited for people who take breakfast in a hurry and do not keep many ingredients in the kitchen.
7. Utthappam
Renowned Indian Chef one said once said that Utthappam is the Indian answer to the Western pizza. One of the most widely eaten dishes in Tamil Nadu, Utthappam resembles another South Indian dish called Dosa. To prepare Utthappam, you need sufficient amount of rice along with urad dal and fenugreek seeds. You can use your favourite vegetable curry as the nutritional topping and enjoy this Desi Pizza at your first meal. You need to either get up early or spend an extra hour in the night to prepare a smooth rice batter. The only drawback of Utthappam  is the additional time needed to get a smooth and soft rice batter.
Utthappam means poured appam in Tamil Nadu. Give some time to prepare Utthappam and have a great start to the entire day.
8. Poha
One of the most easy healthy breakfast ideas for lazy cooks is the Maharashtrian dish Poha. Cooking Poha for breakfast can be done without any fuss. Ultimate solution for those cooks who want healthy nutrition and no nothing about what to eat for breakfast.
Poha gets ready in quicktime without putting in much of an effort. Though  the main base of Poha is plain in flavour because of rice flakes, some seasonal vegetables can be used to add taste to this recipe.
Seasonings like onion, potato, tomato, green chilli and curry leaves transform simple
poha into a perfect breakfast idea.
A healthy breakfast idea has the potential to make an ordinary day special. Our easy breakfast recipes will be a friend, philosopher, and guide throughout your dream journey to health, vitality and longevity.