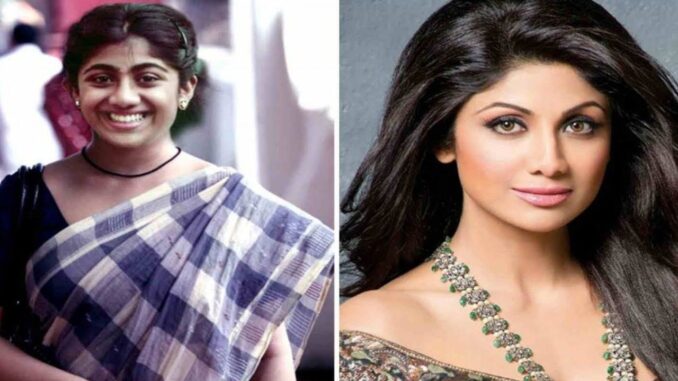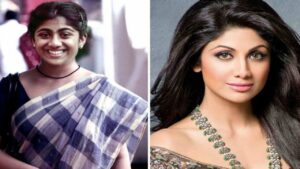 As you know we all are familiar with the glamorous entertainment industry but this industry also becomes advance along with the science technology. Have you ever noticed how the Bollywood celebrities are more concern about their beauty?
We are not talking about their makeup. It is about plastic surgeries or cosmetic surgeries that they have done to alter their imperfections and to change their physical appearance. They are going for the drastic transformation.
Plastic or cosmetic surgeries include nose jobs, lip fillers, botox, and breast enhancement. Many Bollywood actresses opt this to look prettier but if not done properly then it can lead to imperfections as well.
Here is the list of Bollywood celebrities who undergone the plastic surgeries to become more beautiful so that no one can recognize them.
Bollywood celebrities plastic surgery before and after
1. Anushka Sharma Lip Surgery
Anushka Sharma is the examples of cosmetic surgery. She had come in controversy over her lip job during the Karan Johar's chat show in 2014. Most of their fans are surprised about this but she gracefully accepted it with their saying that her fuller lips were the result of "lip enhancing tool" and "makeup techniques".
            Anushka  Sharma Lip Surgery Before and After Results
According to her, she had done this for her role in "Bombay Velvet" in 2015. In which she plays a Jazz singer is in the 60s-70s. You can see the difference in her lips by the comparison between the two films "Rab Ne Bana Di Jodi" and "PK" or "Bombay Velvet".
2. Shruti Hassan Plastic Surgery
Shruti Hassan is a gorgeous and successful actress who maintain their career in the south Indian movies. But the rumors of her plastic surgery went viral about her lip enhancement and a nose job. She openly admitted and tell about her undergoing a nose surgery. She simplifies that she had done this because of some medical issues and discomfort in breathing. After the nose job, the bridge of nose became narrower and straighter. She becomes the talking point in media.
            Shruti Haasan Plastic Surgery Before and After Results
You can notice the changes in pictures of lips and nose job before and after surgery, it seems different. There is no doubt that she always to be beautiful.
3. Priyanka Chopra Plastic Surgery
The Miss World 2000,Priyanka Chopra is the most successful lady in Bollywood and also marking her success in Hollywood. She always to be a beautiful lady but have you heard about their surgeries for beauty enhancement?
There are so many questions raised about her fullers lips and perfect nose. If you will compare the pictures or photos of lip job and a nose job before and after, then you can immediately make the difference.
             Priyanka chopra  Lip Surgery Before and After Results
In the American chat show, she clarifies the air about her Plastic surgery. These things turn the changes into her for their marvelous career.
4. Shilpa Shetty Nose Job
Shilpa Shetty one of the most beautiful and a most popular celebrity in India. She is one of those actresses who went through plastic surgeries including a nose job, breast and butt implant.
            Shilpa Shetty plastic  Surgery Before and After Results
After the one nose job, she doesn't get the better results so she went through to correct the earlier botched one along with several injections of botox.
She candidly revealed to going under the knife twice to improve her nose. She owns a stunning figure and face whether she had a natural or if she got fake physique. There are also certain rumors about her breast and butt implant by noticing slight changes in her figure. But these are not confirmed.
5. Sridevi Plastic Surgery(Nose job)
Shridevi a yesteryear actress and the first female superstar always looks younger. She is popular in the entertainment industry with her impeccable acting and fabulous looks. But she also confesses about her nose job and you can see this transformation in pictures of a nose job before and after surgery.
                   Sridevi plastic  Surgery Before and After Results
Her various surgeries including nose, lips, and face make her younger. And she believes that there is no harm to enhance your beauty by medical technology. after 50-60 years she always seems prettier and beautiful as was yesterday. She is the Bollywood's most loved actor passed at an age of 54.
6. Katrina Kaif Plastic Surgery
Katrina Kaif a beautiful doll always known for her beauty in the Bollywood but what the mystery behind her beautiful face. Is anyone thinks about this?
                     Katrina kaif Surgery Before and After Results
There are many rumors about her surgeries but she has never publicly disclosed to getting anything done. The visible increase in the size of her thin lips to fuller lips and changes in her nose revealing the nose job, facial surgery and lip job or the botox injections. These changes are shown in the latest hit movie "Ek Tha Tiger" which represented her different or in the most attractive way. All credit goes to the plastic surgery but there is no doubt that she always looks beautiful.
7. Kangana Ranaut Lip And Breast Surgery
Kangana Ranaut a leading and a talented Bollywood celebrity who started her career in 2006 has undergone a number of plastic surgeries to enhance the beauty. Her cheeks have been lifted higher and jawline appears to alter and her breast appears larger and rounder.
            Kangana Ranaut  Surgery Before and After Results
She becomes the part of controversy about her surgeries but she denied and said that her pout and face lift was the result of an allergy. She went through lip job and breast implant but these changes never affect her career and always feel proud on her figure. With her beauty and with acting skills would help her to achieve more success.
8. Preity Zinta Plastic Surgery
Preity Zinta a dimple queen is the example of those celebrities who went through different plastic surgeries such as eye lift, nose job, lip job a lot more. She also denied her surgeries. But her changes in the pictures says lots about her surgeries.
                      Preity Zinta  Surgery Before and After Results
And many people noticed that she becomes more beautiful than before. The eye lifts changes her expressions, botox injections decreases her wrinkles and cheek fillers make her face oval. She has the stunning face and skillful acting who make her more gorgeous and successful. She always ready to compete with others so as to stay leading the competition.
So this are list of few Bollywood celebrity who undergo plastic surgery. Few of them revel in public and few not..