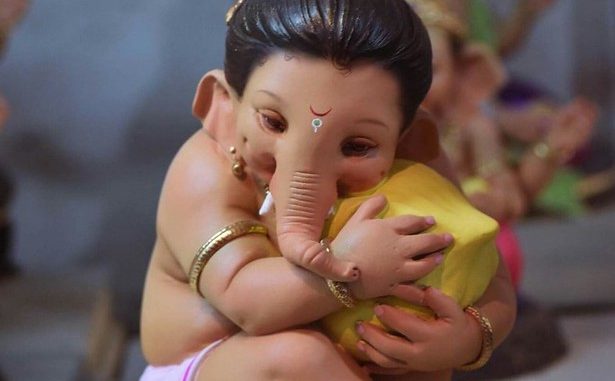 Ukadiche Modak Recipe
Ganeshotsav is said to be a blast. During this ten-day festival, Bappa is served with devotion and Ganpati Bappa's favorite dishes are prepared. Bappa's favorite dish is Modak. Modak is prepared as an offering for Bappa in every household. There are many types of modaka. Bappa is said to be very fond of Ukdi Modak. Ukadiche modak special recipe is prepared at home in a traditional way. But many people find it very difficult to prepare Ukdi modak. But today we are going to tell you how to prepare Ukdi Modak in a very simple way…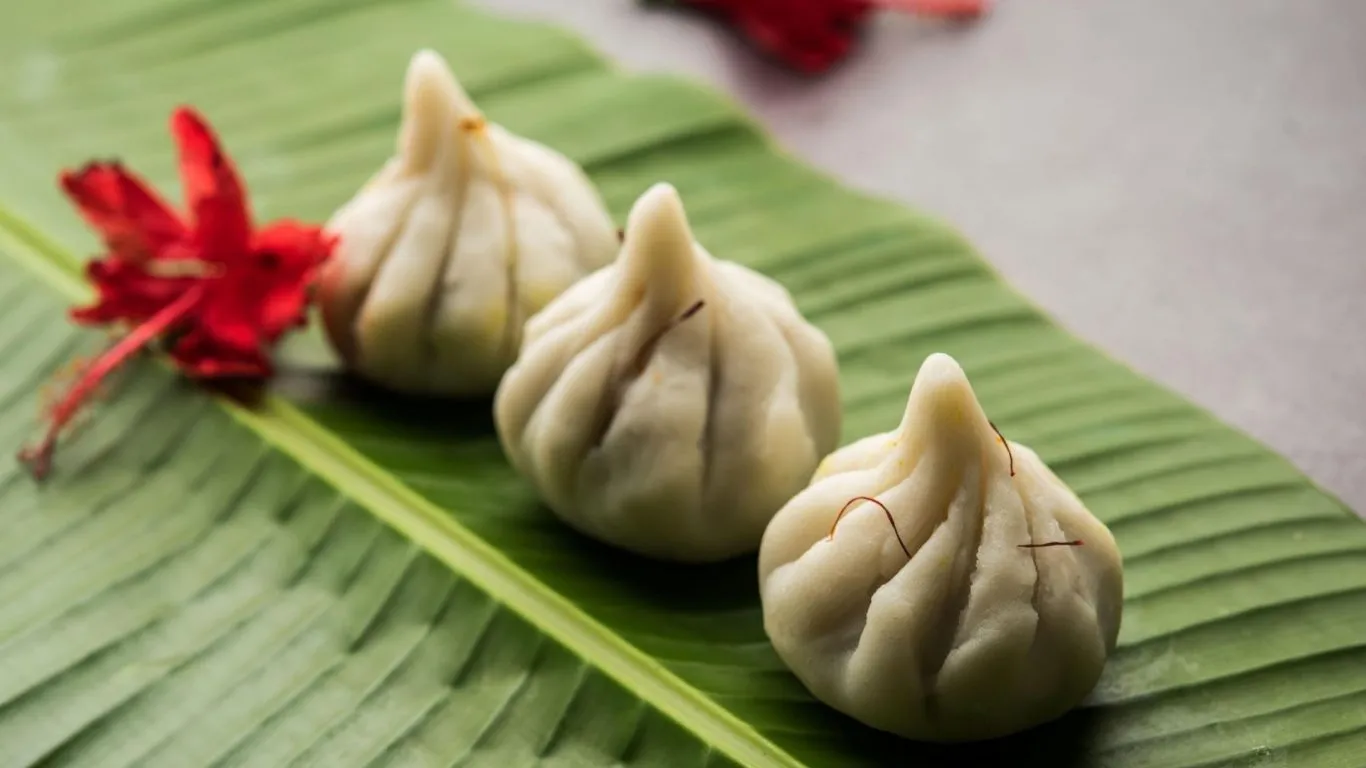 On Shri Ganesh Chaturthi, one must offer the Modaks of Ukdi for Ganesha. I really like these wet coconut and jaggery saran modaks which are very tasty. On the day of Ganapati, I take pleasure in the Modaks.
To prepare Ukdi Modak, prepare Ukd like this
Put half a cup of water and half a cup of milk in a pan and let it boil well. Add a pinch of salt and a little ghee to it. Then add one bowl of rice flour. Lower the gas flame and stir the flour properly. Lower the gas flame and keep the lid on the kadai for five minutes. Then turn off the heat and keep the dough covered for 15 minutes. Then take this Ukkad in a plate. Knead the Ukkad properly without using water and make a ball of it. Make small balls of this dough. A cup of rice flour makes seven to eight modaks.
Prepare as follows for Ukdi Modak
Take one spoon of ghee in a pan. Take any dry fruits you like in it. Cut almonds, and cashews into fine pieces and put them in ghee. Then add Poppy Seeds to it. After the almonds, cashews, and poppy seeds are roasted properly, add a cup of coconut flavoring to them and roast them properly for two minutes. (If you don't have coconut taste, then take one cup of desiccated coconut. Add three to four spoons of milk to it.) Then add one cup of Jaggery. After adding jaggery, cook all the mixture properly for five minutes. Then add cardamom powder and nutmeg powder to it. This will make the saran taste much better.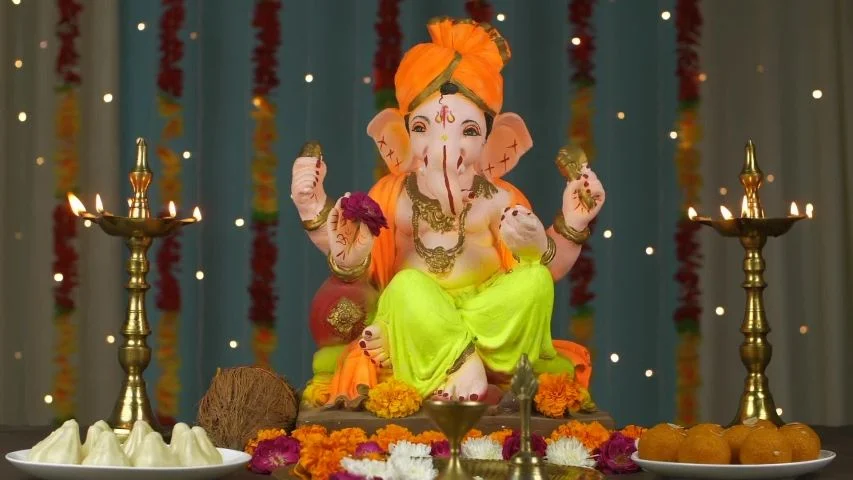 Material Required To make delicious Bappa's Favorite Dish:
To make a stew
1 cup (150 g) basmati rice flour
1 cup of water
A pinch of salt
To make saran
1 cup wet coconut husk
A bowl of jaggery
2 teaspoons of sugar
1/2 teaspoon cardamom powder
4-5 drops of saffron extract
Action To Take
Take the ingredients required for making saaran in a non-stick bowl. Mix everything together and keep it covered for half an hour.
Keep this pot on a medium flame for half an hour and fry until the jaggery melts and the saran becomes golden in color.
This saran will be ready in 4-5 minutes. This saran should be used for stuffing modak only after it is completely cooled.
Take 1 cup of water in a pan, add a pinch of salt and keep it boiling on medium heat.
As soon as the water boils, add the rice flour and stir well.
Take the pot off the heat and keep it covered for 10 minutes.
After 10 minutes, take this ukkad in a large pan and knead while still hot.
While kneading, add water little by little as required and finally add some oil to form a soft dough.
Keep this ball covered till modak is made.
Take as much water as you need in a pot and keep it warm.
Now, take a ball the size of a small limb from the ukdi and make a deep pari with the help of both thumbs.
In this phase, add a big spoonful of puran.
After filling, pinch the edges and remove the modka buds.
Now, by moving little by little from the bottom of the modak, make a nice modak shape.
All modak should be done in the same way.
Now put some oil on the banana leaf and keep this leaf in a pot.
Soak each modak in water and keep it well on this leaf.
Now put a lid of modakpatra and leave the modak for 15 minutes.
Eat hot sajuk with ghee.
Preparation time: 30 minutes
Cooking time: 30 minutes
Capacity: For 3 persons
Prepare Ukdi Modak like this
Take a ball of rice porridge in your hand and make a thin pari of it. Fill the pari with saaran by making the buds well with finger and make the modak. Keep this modak on a sieve or in a modak vessel and steam it for 15 minutes. (You can also steam modak on banana leaf.) Pour saffron milk over modak before steaming. You can eat hot, sweet, juicy, luscious modak sajuk with ghee.