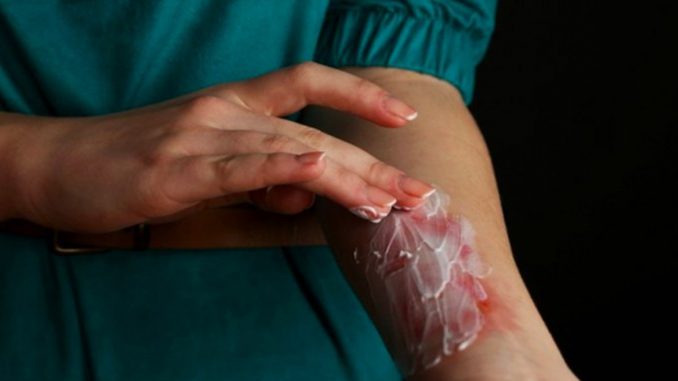 One survey found that roughly 70 to 80 percent of people would treat a burn with toothpaste or honey. But does anyone really think that putting toothpaste on burn is a smart idea? We are going to explain the reasons why you should probably reconsider using a common home cure for burns. We will also tell you how to treat a burn properly at home and when you should go to the hospital.
Why You Should Avoid Applying Toothpaste on Burns?
You can't deny that the components of toothpaste aren't exactly known for their calming effects, can you? The abrasives and detergents that are often found in toothpaste do an excellent job of cleaning your teeth. But it is not very effective for curing burns.

How to Care for a Burn in Your Own Home
To begin with, the most important thing: find out if the burn is a mild one or a significant one. Most mild burns are treatable at home, except for those that damage very sensitive areas of the body.
The following are examples of minor burns that can be treated at home:
Burns of the first degree, which are seen on the surface of the skin, are often bright red, excruciatingly painful, and swollen.
Burns of the second degree are considered minor when their diameter is a little more than three inches. Most of the time, these burns are red, swollen, and extremely painful, and they cause a blister to form that affects both the surface and deeper layers of the skin.
Follow these steps to cure minor burns
First, you need to cool the burn by applying water that is cool, not ice-cold. At least ten minutes should be spent either immersing the burned area in water or applying a cold compress that is moist with cold water to the region. Ice shouldn't be used to soothe burns since the low temperature can cause more damage to the skin.
After the burn has been cooled, a layer of petroleum jelly should be applied to it and then covered with a bandage for protection.
When there is a blister present, you should prevent it from popping.
Take over-the-counter pain medicine, such as ibuprofen or acetaminophen, if you are experiencing a significant amount of discomfort. We want to ensure that you have a pleasant experience.

When to Pursue Medical Assistance
Burns of significant severity or burns affecting certain age groups require rapid medical attention from a trained specialist. If you have suffered a significant burn, you should go to the nearest emergency room. You shouldn't attempt to treat the burn on your own, nor should you bathe it in cold water.
Because infections and other problems related to burns must be avoided at all costs, we strongly suggest getting medical help right away in the following situations:
If a child younger than 4 years old or an adult older than 60 years old suffers any form of burn, whether it be a small or significant burn,
You are unable to make a diagnosis of the type of burn. In that instance, you should proceed as though it were a serious burn.
You have significant burns of the second degree or burns of the second degree on your hands, feet, face, joints, rear, or genital region.
You sustain burns of the third degree, which go very deep into the skin and cause the skin to turn white or black. It's possible that the burned region is numb.
Even though home remedies might appear to be the best choice, there are some circumstances in which they could really cause more harm than good. One such circumstance is applying toothpaste on burning. Even if the burn appears to be relatively minor, it is best to get medical attention if you are unsure of how to treat it and don't know what to do. Even though there are a few simple actions you may take to heal a minor burn at home, please keep in mind that toothpaste should only be used on your toothbrush.