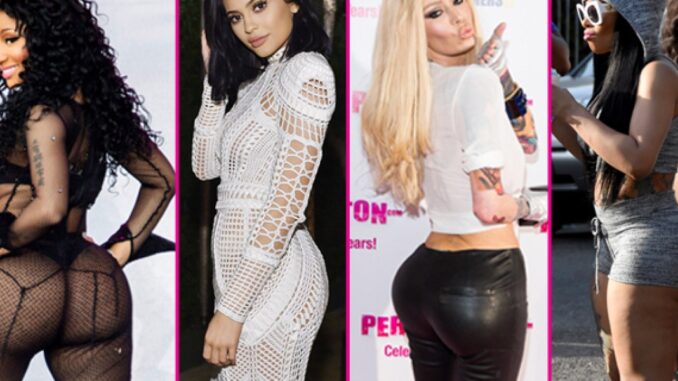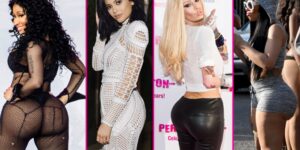 If you have kept wondering that when will those 1000 squats and the sweat you have released in gym will pay off, then my friend you're not alone.
A person is never fully satisfied with their body. Whether it's the breasts, butt, lips, or anything. Getting a plastic or cosmetic surgery is an option that the people have found out to enhance their body.
Here we will focus on the butt implantation by some famous celebrities. But what is butt implants?
Butt Implants are popular plastic surgery procedure among the people who want to enhance the appearance, shape and size of their real butts.It involves the surgical insertion of artificial body implants into patient's buttocks to create it larger, shapelier, and more sensuous rear end.
People who have underdeveloped butts can have more proportionate figure with the surgical procedure of butt implants.Women who wish to have an "hour glass figure" usually have their butts implant.Men who have a flat or poorly developed butts can enhance the shape of their butts with the help of male butt implants.
Before we get down to the celebrities, we need to know few things about the procedure:
1. Fat grafting is the most popular method!
With this method, the doctor starts with liposuction which is basically taking out the fat from a different part of your body and injecting it in the butts to enhance them. Results are seen immediately but the final product (the final butt) takes time because the it takes time for the body to form new blood vessels and truly incorporate the grafted fat.
image source – alibaba.com
2.Silicone Implants
Patients who don't have much fat in their body for liposuction can also opt for Silicone implants. Butt Implants require a multi-hour outpatient surgery in which surgeon inserts silicone implants into your tuchus and later on the final day, the surgeon makes an incision within the vertical butt crease and then slide silicone implants either into above the gluteal muscle on each side.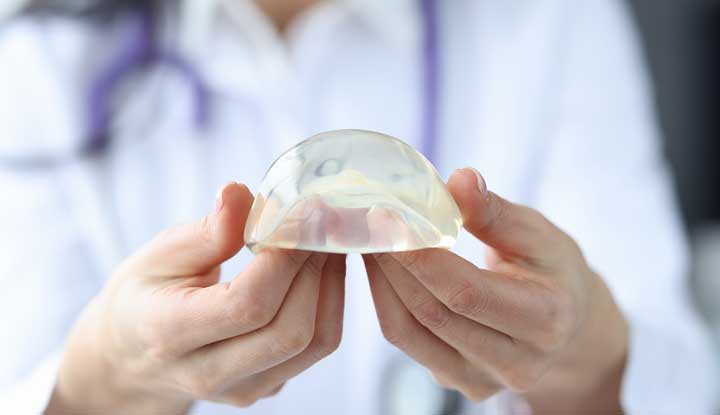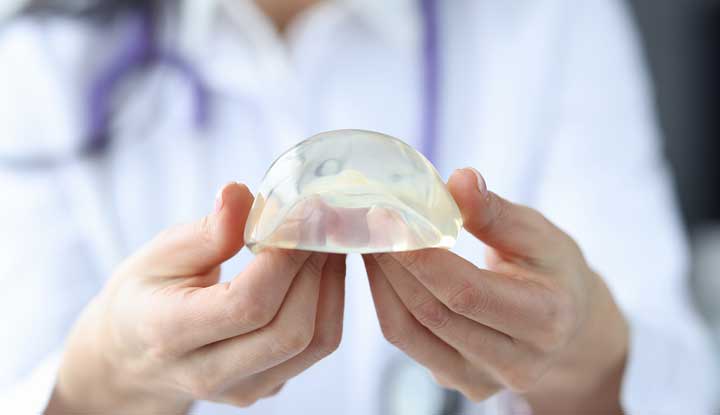 Note-  Doctor's usually say that candidates who are at least 18 years or above are suitable for the surgical procedure.
Here we look into few famous celebrities who are rumoured to have their butts implanted.
Here we look into few famous celebrities who are rumoured to have their butts implanted.
1.Blac chyna butt implants
Robert Kardashian's ex Blac Chyna is rumoured to have her butts implanted. Dr. Peter Capizzi says that the procedure that she must have got is "gluten enhancement".
She has never admitted to have a surgery but the changes in her body (butt) clearly states that she had. (Or maybe she worked really hard in the gym)
2. Jenna Jameson butts job
The adult movie star had her breasts enlarged but later she had a surgery to remove them because she regretted it. Although talking about her butt, she said "I've always had a pretty big, round butt.(But) its definitely  had little little something(done to it)" she has said.
image source- pinterest.com
3. Amber Rose   
Amber Rose's butt has changed great deal in a very short time.So the plastic surgeon who works on it must be a real professional .
4. Kylie Jenner
Kylie Jenner, the reality tv star had just admitted have lip fillers but never a thing about butt implants.But the  speculations about her curvy butt has been made by not only her fans but the specialist as well.
5. Nicki Minaj
The Anaconda rapper is also in the list of rumoured celebrities who've had their butt implanted to have that perfect figure.Many specialist were verbal about her having the butt implanted looking at her height she couldn't have such a huge ass.'I've never had surgery on my face.They will see contour and they'll think you had surgery on your nose, no no no, look at 'RuPaul's Drag Race' and you'll see how you can make your nose look any shape you want."
6. Iggy Azalea
The Australian rapper-singer Iggy Azalea who has undergone various plastic surgery denies the fact that she had her butt implanted. She says, "No, I don't have butt implanted. I do have a small waist, I've to work on it. I'm never allowed to eat what I want." Famous for her "hour glass figure" body, Iggy says that she has to work hard to maintain that curve.
7. Countess Vaughn
Countess Vaughn tells her former co-star Mo'nique that she had some help rounding out her assets.
8. Erica Jean
The Love And Hip Hop star admitted to enhancing her butt on an episode of Iyanla: Fix My Life.
9. Cardi B
In the talk with GQ, the rapper admitted that four years ago, she had got her butts implanted for $800. Cardi got her butt implanted in the hope of getting extra money because she was working as stripper during that time. She had injection fillers because she didn't have that much weight in her body to have a liposuction. The procedure is pretty scary as she went on to describe the whole procedure.
So this is top celebrity butt implants list…if you know if someone other famous celebrity also undergo butts implant then please write us in comment so we can add in our list.