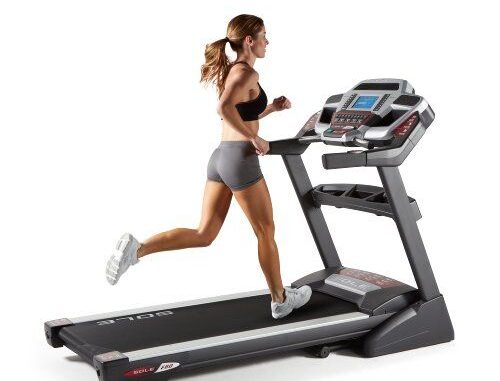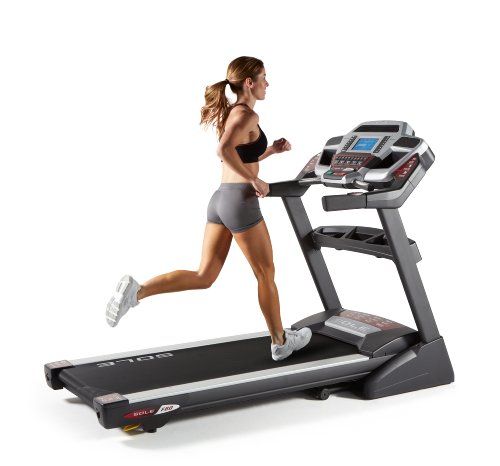 Want to burn fat at your comfort, Treadmill is for you. It is the best idea as you don't have to get motivated to get out of the house during peak weather especially, in winter and meanwhile you can go for your favourite TV channel while doing workout or any of your favourite endeavour.
Compared to any workout equipment, treadmill is proved to be the best one as it allows to burn more calories. I just love working out on treadmills as running on safe and cushioned treadmills is far better than running outdoors on hard concrete, but finding the best treadmill for home use can be a challenge for you.
Our goal is here to make you healthy and fit by providing you a best treadmill for running that suits your lifestyle and budget.
I am sharing here five top rated treadmills to help you get most out of walking or running:
Premium Range
LifeSpan TR1200i Folding Treadmill
It is the best and commercial grade treadmill you can use at your home with lots of features available. It is the premium quality treadmill with a running surface 20″ x 56″ to make you feel confident that you will not slip off this machine and can support the weight up to 300 pounds of an individual.
17 pre-installed programs and 2 heart-rate controlling programs with 15 incline levels are available with this machine.

Provide highest speed of 11 mph and a lifetime warranty of their 2.5 CHP motor that does not cause any falter during speed changes.

Having unique feature of storing data of your home workout like calories burnt, no.

You can find your daily reports online and can get the customized workout plans.

Can fold this machine vertically.
I will highly recommend this machine to you, if it suits your budget, just go for this and have a happy workout.
Embedded with the latest technology of ProForm, this treadmill proved to be the second most wanted treadmill for home use to buy in 2018.
It is recommended for those only who are weighing less than 350 pounds. This treadmill has all features but it is lacking electronics parts warranty
Can be folded vertically and has 8'' display with 24 pre-installed programs

Powered with 2.25 CHP motor with a running surface of 22″ x 60″ that can accommodate any tall runners.

Combined with 15% incline and 3% decline and can speed up to 12mph.

0 Intermix Acoustics Speakers, having good and impressive sound quality. It supports iPod and other mp3 players.

Can store your daily workout, but if number of people are working on it, you cannot store data individually for that you have to check in iFit program.
This is second most wanted treadmills though it is not having any fancy touch but still having highest speed, pre-installed programs, good speakers that make you fit and your body in a proper shape.
Mid-range
Horizon Fitness T101-04 Treadmill
 It is comparatively low cost treadmill and best suited for entry level runner and low budget people with good performance.
Its Feather Light folding makes it easy to store.

suitable for walkers and joggers not for runners

With 25 HP motor that can speed up to 10 mph and inclination of 10%, it can provide best workout for burning your unwanted calories.

9 built-in programs including Weight-Loss, Calories Burning and Time Distance.

So many gadgets available including Dual Grip monitoring system that can monitor your heart rate, speaker system with a great compatibility with other mp3 player, 3 data windows with LED lighting, cooling fan to keep you cool during workout.
This is great going for the low budget people with a good performance, though it has a very less running space of 20"*55", not suitable for tall people but still its lots of features available attract entry level runner.
It is elite treadmill model in the line of residential treadmill not suited for commercial grade but still having much pretty feature that can fulfil your basic needs during workout.
Equipped with a 4 hex cell design StrikeZone (TM) Cushioning System for extra comfort.

Equipped with a 3.0 CHP motor, 2.75 inch crown rollers and a running area of 20″ x 60″, can speed up to 0 to 12mph with an incline of 0 to 15%.

Available with 26 built-in workout programs with four customisable programs and four workout profiles that can keep your workout details separate.

Equipped with basic features such as two high-resolution blue backlit LCD display screen, 3-speed adjustable fan, built-in speakers, a USB media charging port and MP3 input port and two water bottle holders.

Contact grips built on the handlebars to monitor your heart rate and chest strap is also available with this model

Equipped with Bluetooth connectivity to synchronize your workout data.

Warranty for 10 years on frame and drive motor
In my opinion, this residential model with Bluetooth enabled console and other features will make you go for easy workout, its warranty is quite shabby but as a whole worth buying for under $2000.
Low cost    

                                                          
People with lesser workout appreciate this machine, Weslo Cadence G 5.9 is an entry level folding treadmill with space saver design for homely purpose. It is meant for walking purpose only due to its small track size, less horsepower and top speed.
Equipped with blue-tinted LCD that shows speed, elapsed time, distance and calories burned.

Six built-in workouts are included.

One year motor warranty
 Specially designed for weight loss and intensity coaching, this machine is well suited for low budget people.it is available below $300.
Now you can choose, according to your budget and lifestyle. I wish, the coming year 2018, to be a prosperous and healthy year for you.