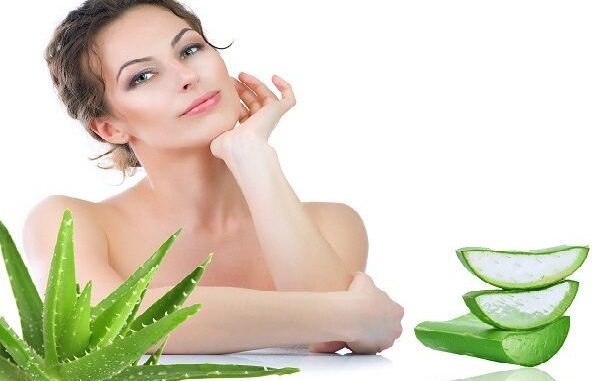 Have you ever heard of our ancestors explaining the benefits of natural beauty treatments? We all would have heard that at least once in our lives. Hopefully, they are 100% true. Our ancestors had beautiful and flawless skin as a result of the natural skincare treatments they followed those days.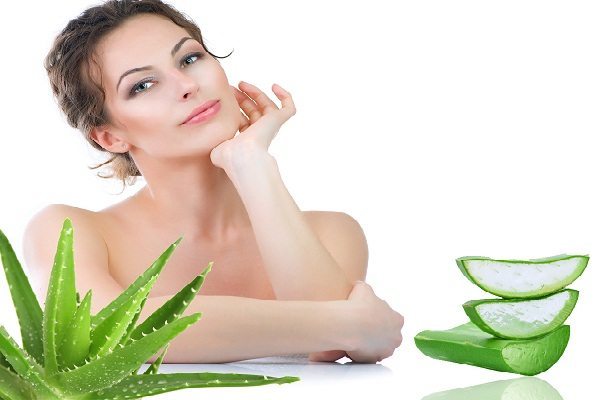 One such natural skincare treatment is the usage of Aloe Vera on skin. It has magical healing and rejuvenating properties hidden inside that work wonders on your skin. This is the reason why Greek scientists considered Aloe Vera "the universal panacea" and the Egyptians considered the same "the plant of immortality."
You May Like Also:- Health Benefits of Turmeric That You Should Know
Scientists are still discovering the stunning beauty and health properties of Aloe Vera. The jelly-like substance present inside the green leaves of the plant is known as Aloe Vera gel. It has anti-bacterial, anti-fungal, antibiotic, and anti-ageing properties that make it suitable not only on skin and hair but also for intake into the body.
6 benefits of Aloe Vera on your skin:
Here are the 6 amazing benefits of using Aloe Vera on your skin. Read this article fully to know the reason why you must include this natural ingredient in your skincare regime.
Cures sunburns: Aloe Vera is also known as "burn plant" because of its soothing properties. It repairs the damaged skin cells and helps in the growth of new skin cells. The element known as carboxypeptidase present in Aloe Vera cures the pain caused due to burning and gives a cooling effect. Scientists proved that Aloe Vera can cure first to second degree skin burns. If you're looking for the best treatment to cure the sunburns on your skin, Aloe Vera is the best option.
Reduces skin irritation: Aloe Vera is the best ingredient that is suitable for all skin types including sensitive skin. It helps to cure redness, infection, rash, and itchiness on the skin. It has an antifungal compound known as Acemannan which plays a major role in curing skin infections and inflammations. This makes it a must ingredient to be added in your skincare regime during the summer.
Moisturises the skin: Aloe Vera not only soothes sunburns during summer but also moisturises your skin during winter. As it contains 95% of water, it is the best moisturiser for all skin types. It does not leave any greasy feeling on your skin after application like other natural moisturisers. It closes and hides the pores and locks the moisture tightly into your skin. It can also be used as the primer before applying makeup.
Reduces acne and blemishes: Acne is one of the most common yet annoying skin problems that we all face in our day to day lives. If this is your case, apply Aloe Vera on the part of your acne and see what happens. The antibacterial acid present in Aloe Vera known as 'salicylic acid' helps you keep pimples and blemishes at bay. It also helps cure blackheads and whiteheads on your skin.
Cures dry lips: Even those with the most beautiful lips face dryness at least once in a month. This dryness on lips is caused due to the herpes virus. Aloe Vera has the antiviral properties to destroy this virus and cures the dryness on your lips. It also removes the pigments on your lips. If you want to get the perfect lips, add this ingredient to your lip care regime.
Reduces ageing: As you grow old, your skin gets aged and starts to sag followed by wrinkles, fine lines, and other problems. Aloe Vera had the solution to all these problems caused due to ageing. Through its world-class properties, it helps your skin regain the lost elasticity and radiance.
Though Aloe Vera is known for its amazing properties, it has different reactions on a few skin types. So, it is recommended to do a patch test on your skin before applying it directly on the affected areas. After making sure that ingredient suits your skin and has no negative effects on it, you can confidently add this to your everyday skincare regime.