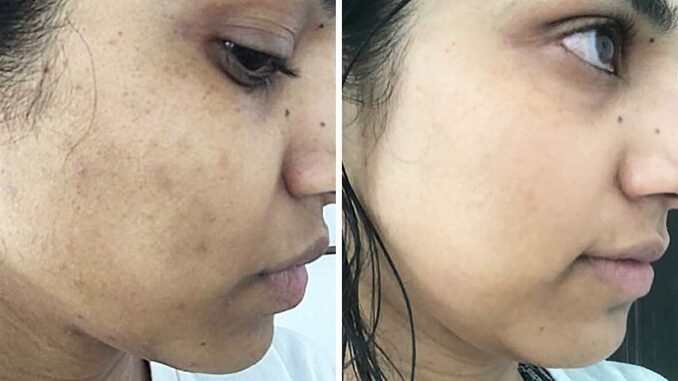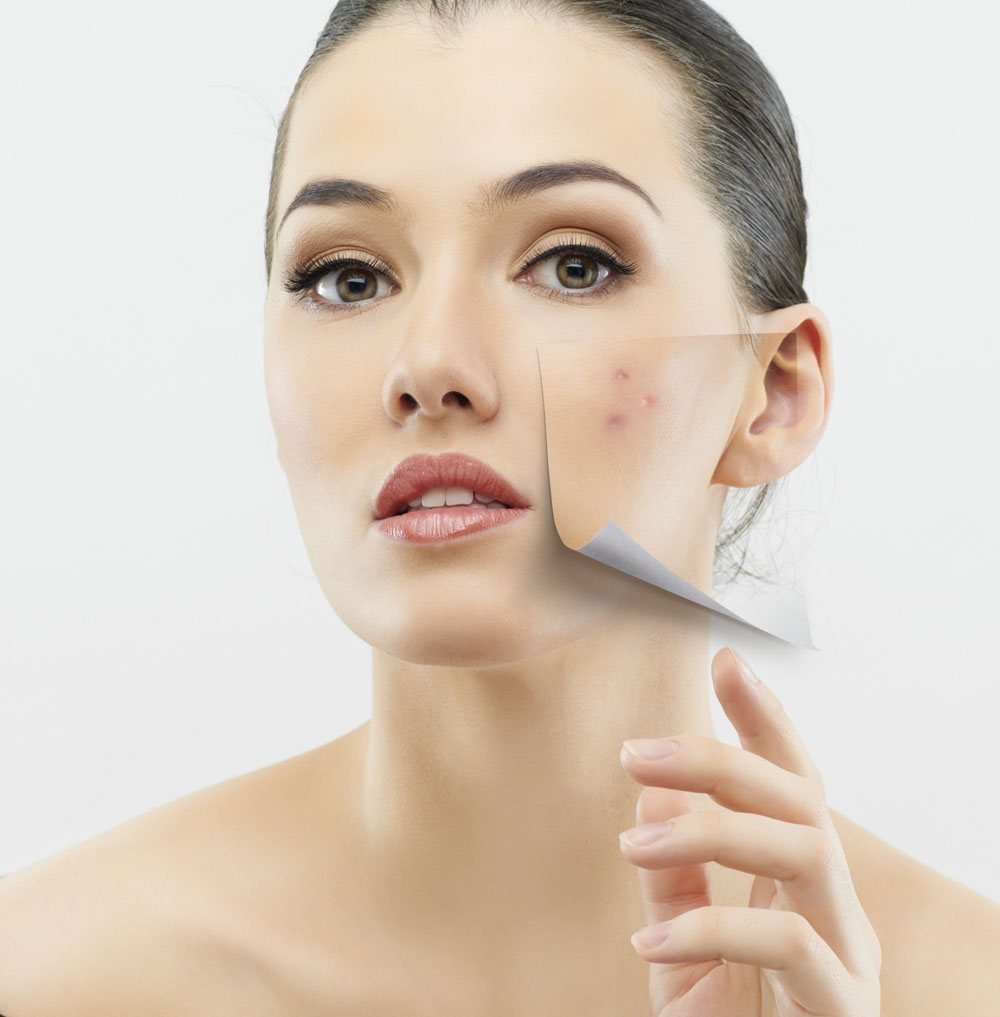 Spots on the face black or brown appear on the skin as discolored patches. This may be on your shoulders, face, back or arms, in different shades, brown, grey, red or black. This appears due to melanin over secretion and these spots vary in size and shade, besides are a source of distress.
There are ways to get rid of spots, of course not by applying makeup, instead use different remedies. Keep reading to get ideas.
Dark Spots Causes
Excessive sun exposure: Much time spent in sun without enough sunscreen application increases the dark sports numbers on your skin.
Hormonal changes: The estrogen and progesterone production imbalances the production of melanin. This also gets activated with sunlight exposure resulting in dark spots on skin.
Hair removal facial: Waxing, tweezing or using depilatory creams cause skin inflammation leading to skin discoloration.
Age: Skin cells do not reproduce as in your youth and so the skin receives dark spots.
 Dark spots Types
The dark sports, not all are the same. If you want to know how to get rid of spots, it is a must to understand the dark spots type. The types are:
Melasma appears on the cheeks due to hormonal therapy, hormonal imbalances dysfunction of thyroid.
Lentigines  appear scattered and are seen in old people due to excessive sun exposure.
Pimple marks appear due to bacteria and is painful leaving a scar or mark evolving into dark spots.
Post-inflammatory hyper-pigmentation is due to injury or trauma caused owing to skin abrasions, burns, acne, etc., causing dark spots.
 Suggestion: Based on the dark spot type, opt for a homemade remedy or consider a cosmetic solution and get rid of it. 
Methods to treat dark spots
Laser Treatment:This is an expensive treatment, but gives fast results and is painless. The skin becomes very sensitive after laser treatment.
Chemical Peels: This treatment involves chemical application on the skin, but there will be slight tingling sensation. 
Tip: With both these treatments the number of sessions is based on the dark spots nature.
Microdermabrasion:This treatment rejuvenates your skin and is found to be effective in eliminating dark spots.
Cryosurgery:This includes spreading liquid nitrogen using a spray gun on the dark spot and on repeating it few times, the spot becomes light.
How to get rid of spots – Homemade Remedies
So let's start with one of the most available and cheap home remedies…
1. Lemon Juice and Water
Lemon juice is best to eliminate dark spots. Dilute it with water and apply using a cotton ball all over your face. Leave it for 20 minutes and plainly wash with water. Do it every alternated day.
Warning: The lemon juice makes your skin highly sensitive, so use sunscreen if you are exposed to sunlight.
Tip:  These home remedies show slow improvement and consume more time.
2. Lemon Juice and Yogurt Face Mask
The lemon juice bleaching effect and the yogurt cleansing property lightens your dark spots and also ensures skin brightening. Everyone loves killing two birds in one stone, right?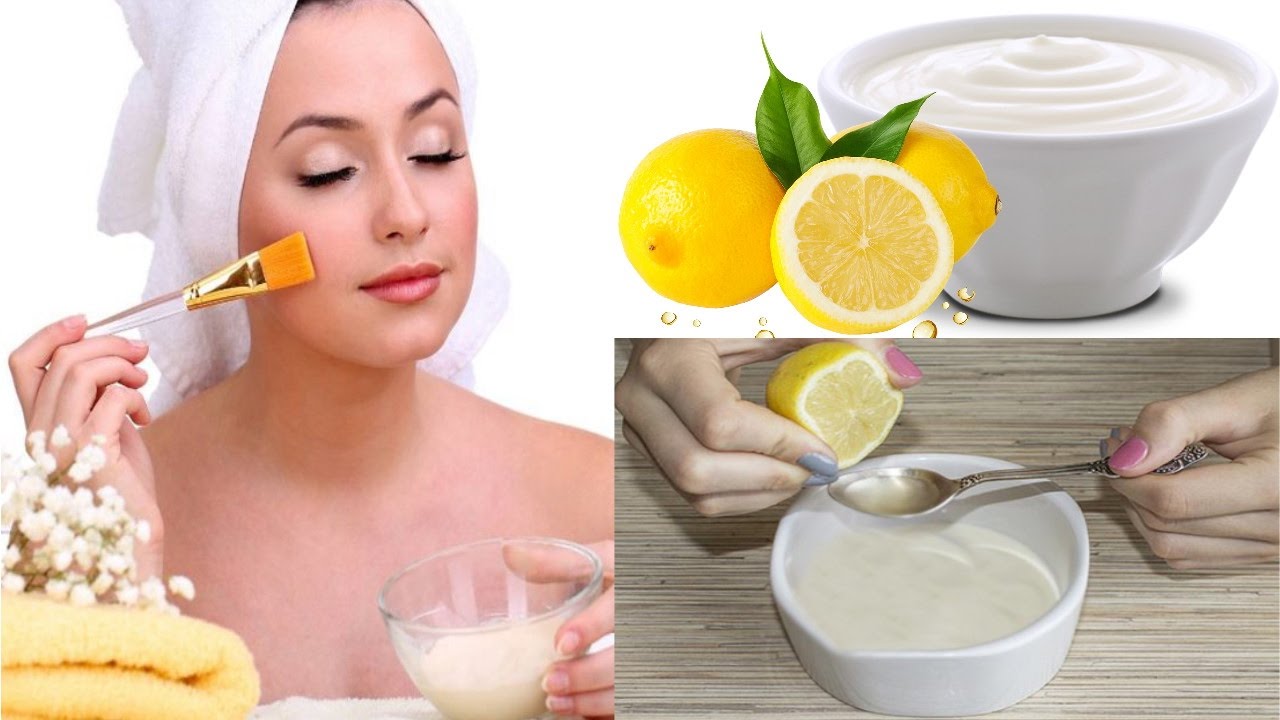 Application: Take 1 lemon for juice and 1tbsp fresh yogurt, apply all over the face and let it stay for 30 minutes, twice a week.
 3. Vitamin E Oil
Vitamin E targets free radicals and helps repairing your skin cells. It can be applied on your skin directly, thereby making it a cost-effective and convenient option.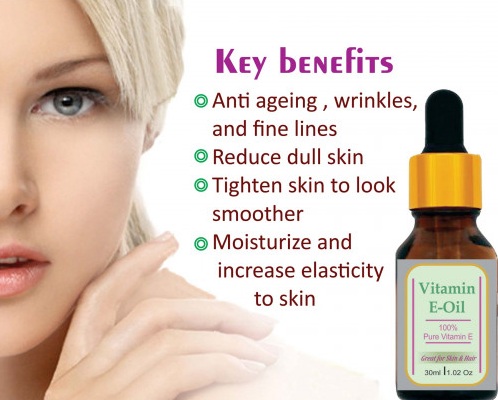 Application: Use bottled vitamin E oil on dark spots and rub with clean fingers, before hitting your bed, daily. OR Take 1 Vitamin E capsule and poke it with a safety pin, remove the oil and apply on dark spots.
Warning: Apply on the forearm to check you are not allergic to Vitamin E oil.
Tips:  1.Apply at night as it is thick oil and you can wash it the next day. 2. Besides, include peanuts, almonds, sunflower seeds, wheat germ oil and dried apricots to your diet.
 4. Potato
Potato tastes good to eat and does wonders to skin. It has numerous minerals. Cut potatoes into thin slices, apply water and place on dark spots. Leaves them for 10 minutes, do it daily.
5. Potato and Honey
Grate into a fine texture the potato, add honey and apply as face mask, leave it for 15 minutes and wash with clean water. Apply on alternate days.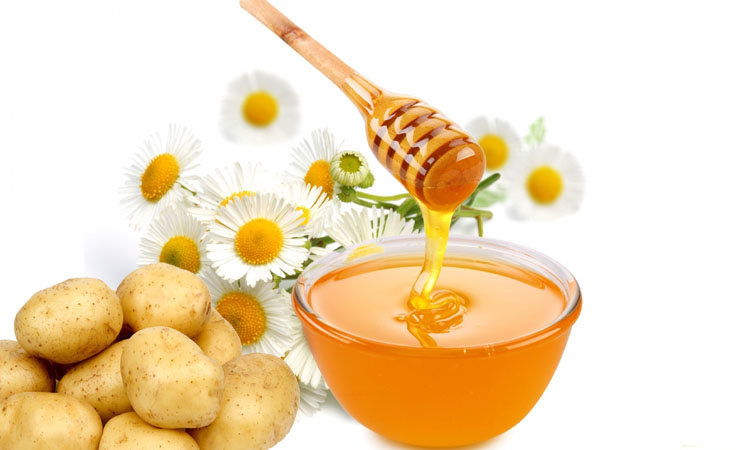 Warning:  If you experience irritation or redness on applying potato, wash and discontinue using.
Tips: Grate or slice potatoes once and store it in airtight container and refrigerate. Thus, you can enjoy a cooling effect and save time.
Consider the dark spot treatment and allow your skin to glow. It is better to start immediately, so that you chase it away. Get started now!
Hope you understand now how to get rid of spot easily using home remedies… I recommend to not go with any chemical or harmful product…
Home remedies – Positive effect and No side effect
Related Post: Take Care of Your Oily Skin With These Eight Tips