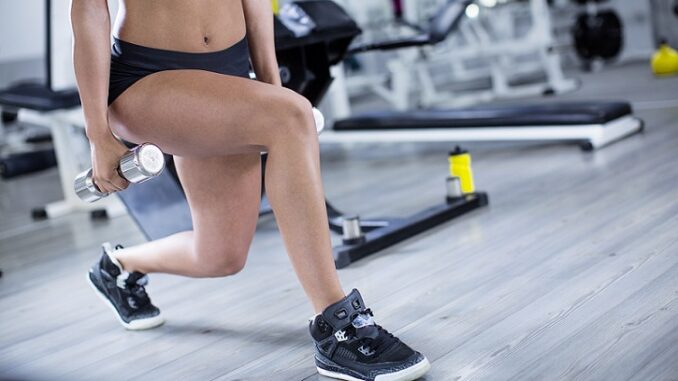 Women should replace shoes frequently because shoes, like most other things, come with a specific lifespan too.
In this age of health awareness, women are now focused on working out just as much as men and are following harsh workouts for staying fit.
Women often get confused between gym shoes and running shoes but it's been seen that running shoes double as gym shoes.
So, we have a list of best 6 gym shoes that will work best for running and similar aerobic workouts without compromising with comfort. Here's the list:
Best gym shoes for women
Let's start with one of the best running shoes for women
Under Armour Women's UA W Charged Lightning Running Shoes
Perfect for running, Under Armour Women's running shoes are among best gym shoes for women and can also be doubled as gym shoes for training. They provide a functional cushion to the feet with improved build.
Made with charged foam, the material these shoes use is synthetic making it a perfect pair for sports. The lace up shoes come with Jacquard woven upper that gives the wearer a lightweight support & seamless fit. Furthermore, the Molded Micro G sockliner takes after your foot's natural shape, offering decent cushioning & fit. 
Under Armour Women's UA W Charged Bandit 2 Running Shoes
Under Armour Women's Charged Bandit running shoes are perfect running shoes for women that come with a charged foam technology. Made with synthetic material, these shoes are a lace up with perfect symmetry and cushioning to fit the feet.
Furthermore, the pair comes with a Heathered upper which is quite light, highly stretchable and breathable. The Seamless internal heel cup is also great and offers a locked-in, anatomical fit experience.
Salomon Speedcross Vario 2 Running Shoes
Salomon Speedcross Vario 2 Running Shoes come with an anti-debris mesh that keeps the debris from getting trapped in the foot bed.
There is a mud guard element at the shoe base and it's protective material wards off mud and dirt. Sensifit gently protects the feet from the midsole all the way to the lacing system offering a customized fit.
It has a mid feather construction, wet traction contagrip and sufficient underfoot cushioning with midsole unit that uses full-length injected Eva. It further has molded Eva for ample anatomical support and ortholite washable inserts that are moisture wicking, antimicrobial and also lightweight in nature.
Puma Women's Sigma Wn'S Running Shoes
Puma Women's Sigma Wn'S Running Shoes use synthetic material and are great for all types of sports.
With a flat sort of heel and round toe style, these shoes provide gentle support to the heel, feet and toes while running. They offer a custom fit support to the fit with anatomical support and shoe material that hugs the feet when running.
It's great for runners who do sprints as they will find the impact support through its absorb padding under the sole.
Nike Women's Downshifter 7 / Grey-Wht Running Shoes
Grey-Wht Running Shoes offers a sleek fit, custom cushion padding that lets you work out well without worrying about impact support.
The pair comes with perfect anatomical support that hugs the feet well and offers sufficient padding. The shoes lets your feet move in any direction without causing too much obstruction. It comes with a cushioned footbed and a textured and patterned outsole.
Adidas Women's Adispree 2.0 W Running Shoes
Adidas Women's Adispree 2.0 W Running Shoes are a perfect pair of lace up shoes for women who cherish working out. It offers ample support to the feet and heel while running and working out.
Moreover, it comes with a synthetic material that's durable and offers custom cushion padding to the feet. It is lightweight and hugs around the feet without causing tightness or uneasiness after wearing the shoe.
So, these were the shoes that all women must purchase in 2018. if they want to work out their best and not risk their feet's mobility and comfort. These shoes are great for comfort, padding, support and mobility.